The Lead: Oprah Says Armstrong Confesses to Doping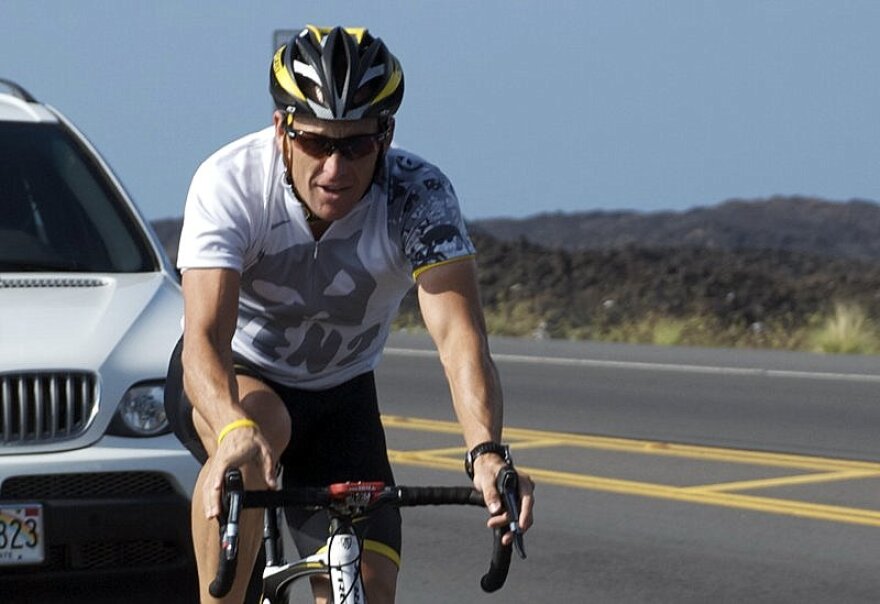 Good morning. Austin's facing a chilly and drizzly Tuesday morning. The National Weather Service says we'll warm to a high in the low to mid 40s. The rest of the state is not so lucky: the AP reports flights have been suspended at Dallas' Love Field. (Update: the AP reports Love Field is open again.)
Lead story: The fever pitch around Lance Armstrong's interview with Oprah Winfrey continues to build. Now after anonymous reports surfaced that Armstrong confessed, a reported round of apologies to the Livestrong staff, and a panoply of media trucks descended on Armstrong's West Austin home, the talk show titan herself confirms it: in an appearance on CBS This Morning today, Winfrey said Armstrong did indeed confess to doping in their three-hour long interview.
The folks at FOX News write that Oprah's absolution is not, well, absolute: they cite a Reuters report stating Armstrong did 'not come clean in the manner' she expected.
The interview has also been expanded into a two-night affair. It begins airing Thursday evening.
Violent stickup in northeast Austin: As KUT News reported yesterday, an Austin police officer was injured during a shootout near a shopping center in northeast Austin.
APD say it started shortly after 3 o'clock yesterday afternoon at the Capital Plaza Shopping Center off I-35. Someone robbed the driver of an armored vehicle and took off. People called 9-1-1 and police chased the suspect to a wooded area near the Springdale Shopping Center at Manor and Springdale Roads. That's where the shootout happened.
Police say an officer was hit in the knee by a bullet or shrapnel. The last shooting of an Austin police officer, Jaime Padron, resulted in Padron's death – the first in nearly 25 years.
Nothing secedes … : Here's some not terribly surprising news: that petition to the White House asking for Texas to secede didn't go all that well. In an elegantly worded response (in place of a far more succinct, one-word, two-letter response others might consider), the White House said that the Founding Fathers who created the Union "did not provide a right to walk away from it." That surprisingly hasn't sat well with some of the backers of the petition.
Among the equally likely scenarios the White House has balked at: a request the U.S. immediately begin construction of a Death Star. In a blow to Force fans, POTUS' team has declared, "This Isn't the Petition Response You're Looking For." (Get it?)