Austin Church Holds Prayer Vigil for Victims of Charleston Shooting
Metropolitan African Methodist Episcopal Church holds a prayer vigil for the victims of the South Carolina church shooting.
Jorge Sanhueza-Lyon/KUT News
Reverend Dr. G.V. Clark leads a congregation in prayer during a vigil in downtown Austin.
Jorge Sanhueza-Lyon/KUT News
Austin church and community members came together today to pray and grieve for the victims of the Charleston, South Carolina church massacre, in which nine people were killed Wednesday.
The Metropolitan African Methodist Episcopal Church in Austin held a prayer service this afternoon to honor the victims.
Minister Carolyn Turner Francis says she attended the ceremony to grieve with members of her community in a supportive, uplifting environment.
"I needed a peace within myself to get it out, get my tears out, among family and friends, and when you're in church, you're with family and friends," she says. "That's why I'm here, to just get with family and friends and join in and give love everywhere, just love everybody."
Area church leaders delivered sermons at today's vigil, held at the downtown Austin church. The Charleston church where the mass murder occurred was also of the AME, or African Methodist Episcopal, denomination.
Bishop Joe Vasquez of the Catholic Diocese of Austin released a written statement today, calling for people to pray for those who lost their lives, their loved ones and the people of Charleston.
"Houses of worship should be places of comfort and peace," Bishop Vasquez said in his statement. "As people of God we abhor all acts of brutal and senseless violence."
Some family members of victims had a chance to speak to the accused shooter today in a South Carolina courthouse. Some offered their forgiveness, and at least one said she hoped God would have mercy on him.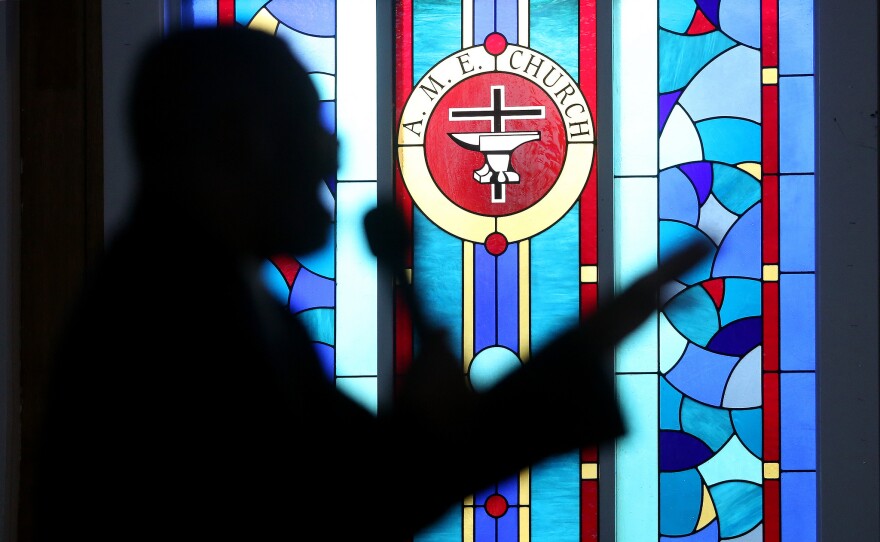 More on the shooting in Charleston can be found here.