Why can't you swim in Austin's Lady Bird Lake?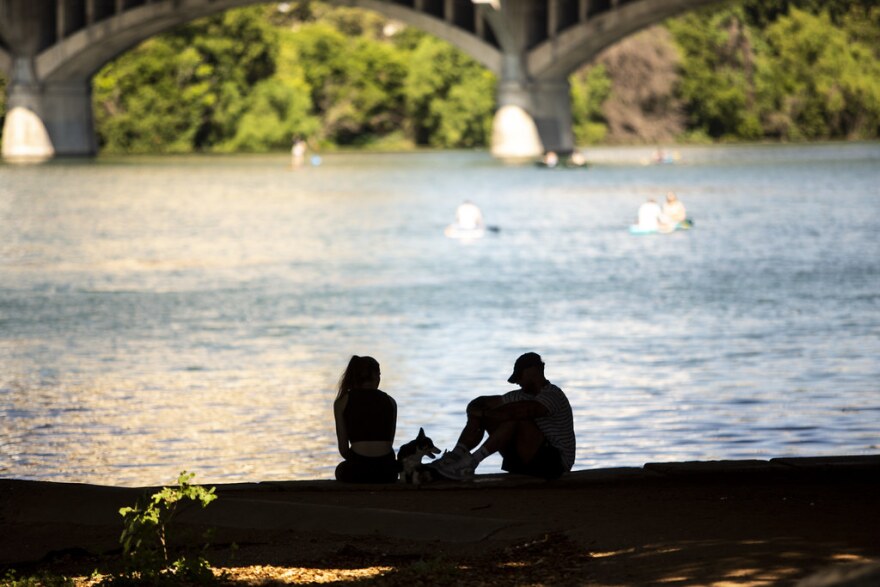 Lady Bird Lake has been off-limits to swimmers since 1964, but it's not water quality issues that are behind the ban.
Sure, Austin's waterways deal with their share of environmental dangers; the city's population boom being one, said Brent Bellinger, conservation program supervisor with the Watershed Protection Department.
More people means more development; natural landscapes giving way to urban sprawl. With development, sediment and nutrients get released into the ground, eventually making their way to water bodies.
"That leads to, aesthetically, the water doesn't look as clean and clear," Bellinger said. "You might get foul odors, you get the toxic sign of bacteria, excess plant growth. You know, all these things come with those excessive inputs of nutrients."
Because of the region's "steep terrain, shallow soil and unusually high rainfall rates," it is also susceptible to fast-moving waters when heavy rains hit, according to the Lower Colorado River Authority. And flooding can take a toll on water quality.
"When a large event happens, all those accumulated pollutants on the whole watershed get mobilized and move down to Lady Bird Lake," said Mateo Scoggins, an environmental scientist for the city. That includes dirt, poop, oils and fertilizers.
"Generally, we recommend across the board, stay out of water bodies during and after storm events because of the risk of all those pollutants," Scoggins said.
Floodwater can contain livestock waste, dangerous debris, and wild animals like rodents and snakes — maybe not who you'd want to be joining for a dip. Hazardous waste and other contaminants in the water can infect existing wounds and cause skin irritation and gastrointestinal illness.
Come on in, the water's fine?
All that said, Lady Bird Lake does still meet state recreational standards for water quality. A Watershed Protection Department spokesperson said staff have never detected any toxin levels of concern in water samples from Lady Bird Lake.
The issue for swimmers is not water; ultimately, it just isn't safe.
Water can move quickly through the lake. If the current is strong enough, it can shift boulders and tree limbs under the surface, which could injure unaware cannon-ballers or ensnare swimmers.
It wouldn't necessarily require a flood for strong currents to develop, either.
"At any given time, it's possible there could be significant releases from the Tom Miller Dam through the reservoir," Bellinger said. "Those swift currents are a hazard for swimmers."
The price you could pay if you disobey
So were you to plunge into Lady Bird Lake, what would happen?
"You would come out pretty well draped in one of the aquatic plants. … Depending on your skin sensitivities, you might get a little itchy later on in the day," Bellinger said. "But overall, you know, jumping off of your paddleboard, rowing your canoe or kayak, with that short exposure your relative risk is low."
Paddleboard, canoe and kayak on Lady Bird Lake to your heart's desire. But, for now at least, swimming is banned. Those caught swimming in the reservoir can be fined up to $500.
It would take a large, coordinated effort to reverse the ban.
"It's a really complicated endeavor because there are a lot of departments and groups that you'd have to bring to the table for this," Bellinger said. "You know, where do you have your swimming areas? How do you oversee that? ... Obviously the City of Austin has had struggles over the years hiring enough lifeguards for its pools."
Lady Bird Lake is a spectacle, particularly given its existence in an urban environment. As such, Bellinger said, it shouldn't be taken for granted.
"I hope Austinites continue to appreciate what they have at the center of this urban core," he said. "Not a lot of places are this lucky."