Austin School Board Could Consider Doing Away With Runoff Elections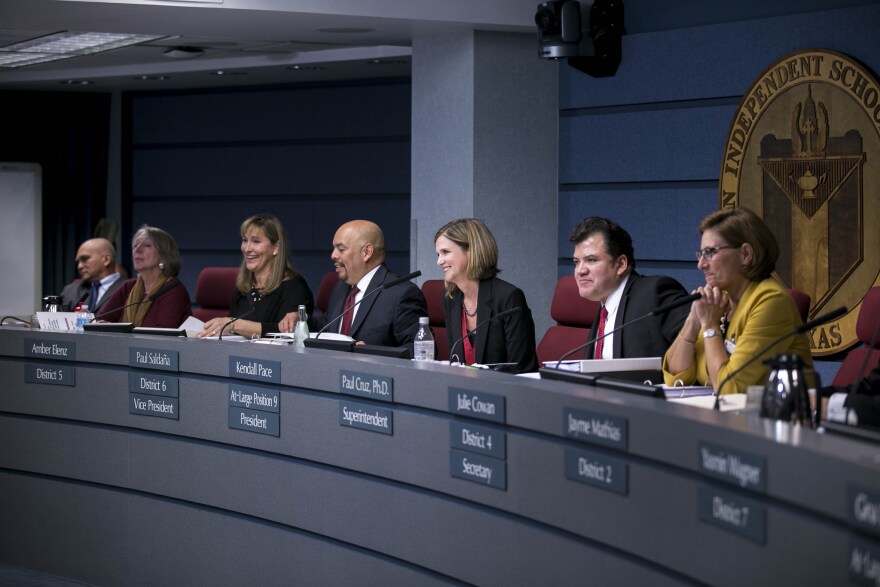 It's no secret that Austin ISD is strapped for cash.
The district often blames that on the state's school finance system, which requires it to send hundreds of millions of dollars in property taxes back to the state. So, in an effort to save a little money, the Austin School Board has proposed changing how school board trustees are elected.
At a meeting last week, trustees considered changing Austin School Board elections from a majority system to a plurality. That means trustees would no longer need to receive 50 percent of the vote to win. The candidate with the most votes would become the trustee – eliminating runoff elections, which can cost hundreds of thousands of dollars.
"There's financial advantage for that for candidates, as well as the district and people that contribute to a candidate's campaign, which we do," said Ken Zarifis, president of the local teacher group, Education Austin. "If you don't have the runoff, you can control your investment more."
The last runoff involving the Austin School Board was in 2014, and it cost Austin ISD $203,000 – with Education Austin spending thousands of its own dollars supporting candidates in those races, Zarifis said. Still, the union doesn't have an official stance on the issue yet. Former state Rep. Sherri Greenberg, who teaches politics at the LBJ School at UT Austin, says plurality-based elections could mean saving money.
"On the other hand, with simple majority, you could say that you're in a situation where you know that a majority of people who voted actually wanted that candidate," Greenberg said.
If you have a race with six candidates, a candidate could win a seat with a small slice of the vote. But, Zarifis said, eliminating runoff elections could allow the board and the school district to focus more on governing.
"We deal with a lot of issues during the course of a year. When an election stretches beyond the traditional election cycle and you go into a runoff you're running into December and that's our whole first semester," he said. "And depending on how many candidates are running for board election at that time in a contested race, you could end up being really committed to only elections the whole semester."
Board members say the committee will review a possible amendment to change the election policy.