No More 'Same Old, Same Old': Mendez Middle School Picks Partner Focused On STEM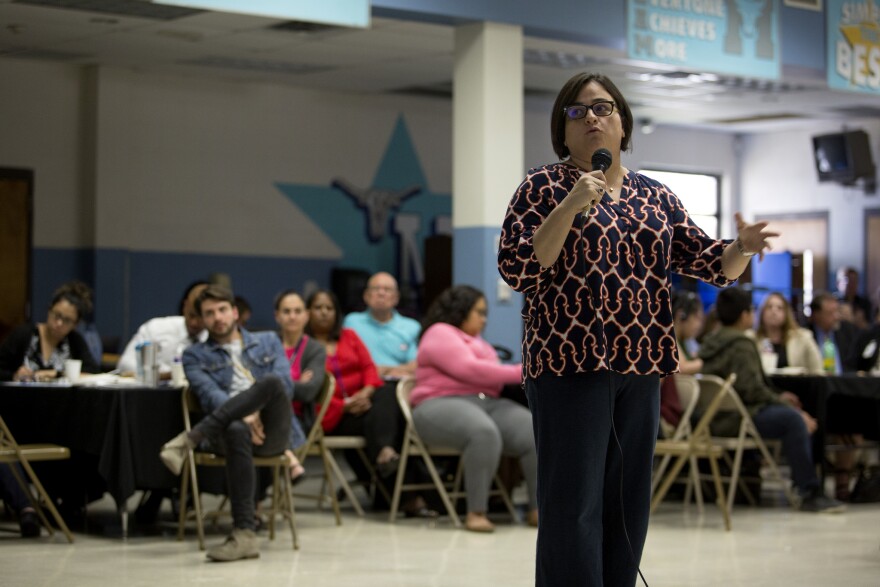 The community's pick to run Mendez Middle School would revamp the way students learn by focusing on STEM (science, technology, engineering and math) programs and hands-on learning.
A partnership between the local nonprofit Communities in Schools and the University of Texas at Tyler was chosen Monday night by a committee of parents, teachers and community members to help turn the school around school. Mendez has failed state standards the last four years, so the school district was allowed to look for outside help.
The partnership wants to improve the school by creating a STEM academy.
"It's a completely different change of what Mendez is used to," said Robert Kibbe, the Mendez PTA president and a member of the selection committee. He said programming is one reason the committee chose this partner. "They're not going to keep the same old, same old. They're going to do project-based learning."
In project-based learning, students gain skills by doing projects, working in groups and trying to answer real-world questions.
Yanira Oliveras, an assistant professor at UT Tyler, explained the benefits of project-based learning during a presentation to the Mendez community last week.
"They learn the standards in a way, at a level, that helps them be successful not only on the test but really in the future," she said. "It really prepares them to understand how ... what you learn in school applies to life outside this classroom."
This is totally different from the traditional way educators at Mendez teach, so UT Tyler would spend the summer training them.
Kibbe said when the committee spoke with teachers, they said they preferred this new challenge over a proposal from another group. He said the other group also would have required teachers to re-apply for their jobs.
"A lot of [the teachers] are excited about" the change, Kibbe said. "UT Tyler was asking their opinion on stuff and letting them get hands-on in the teaching, which they haven't had there in a while."
There are still some questions about the proposal, particularly around discipline. Student behavior was one of the biggest problems teachers cited. Kibbe said the committee hopes UT Tyler will work with the school to create a specific plan.
The school board will vote on a partner April 23. The district has until April 30 to tell the state who it chooses.