Advocates Say If DFPS Doesn't Change Day Care Standards, They'll Turn To Lawmakers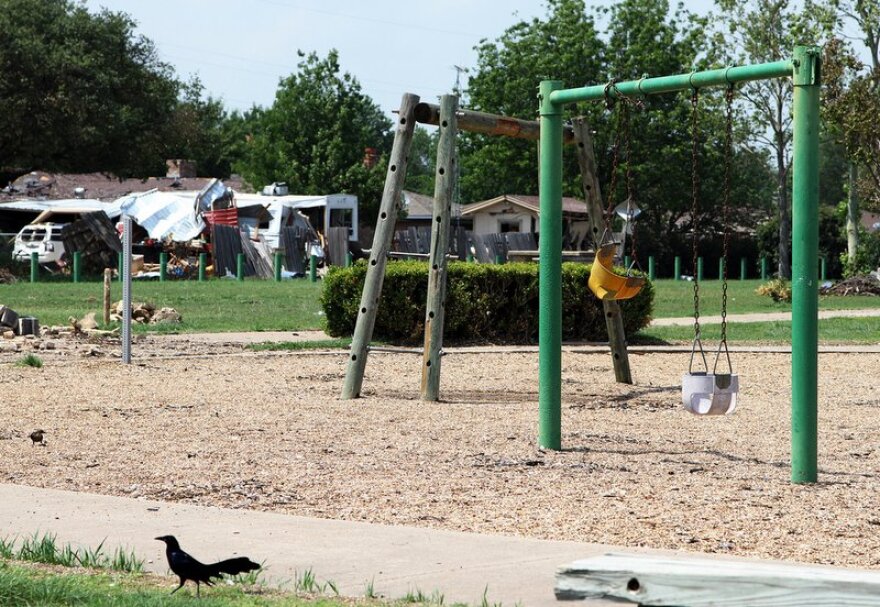 Throughout this month, the Texas Department of Family and Protective Services (DFPS) is hearing public comment on its proposed changes to licensing standards, which advocates say are missing an important item: better caretaker to child ratios in day cares.
Right now, the proposed changes include things mandating food allergy plans, safe sleep policies and updating vaccine requirements, among other things.
But as things stand, the minimum standards in Texas for how many children one caretaker can watch will remain among the highest in the country.
The ratio requirements in Texas are particularly loose for young children. For example, licensed day care centers are allowed to have one adult watch 15 3-year-olds.
"We are going in the wrong direction, in terms of children who die in day care."
In the past couple of years, there's been interest in changing that, though. In fact, the agency in charge of regulating day care centers started collecting data on what the child to adult ratios actually are.
"And the goal of this effort was to actually see what the class sizes are in child care centers around the state and the teacher to child ratios and if those – are tied to any child injury rates," explains Stephanie Rubin with Texans Care for Children.
Rubin says this study was supposed to help guide regulators in improving those minimum standards. But, when DFPS released their recommendations for new standards, both the study and new ratios were scrapped.
Furthermore, Rubin says one of the main reasons lawmakers didn't take up child care ratios during the last legislative session is because they assumed DFPS would take up the issue this year, when they revisited licensing requirements.
When the proposed changes were announced, DFPS Spokesman Patrick Crimmins said the agency didn't want to change the standards because it would raise the cost of regulated day care centers in the state.
"If illegal day care wasn't as much of a problem, then perhaps changing the ratios might be more realistic," he said.
And Crimmins argues that creating a situation in which more parents will turn to unregulated day care would be worse for child safety.
"We are going in the wrong direction, in terms of children who die in day care, and we are really, really, really reluctant to do anything with the ratios that might drive parents to illegal daycare," he said. "We just don't believe that it's worth the risk."
However, Rubin argues claims like that from the state are hard to prove, now that they aren't collecting data anymore.
This month, the state is taking comments from the public on this. Rubin hopes regulators will change their mind.
"If the state decides not to improve child care ratios and not to continue this study – which would look at the safety of kids in childcare – we and many others will be working with legislators will propose a bill to take care of these issues," she says.