ACL Fest Organizers on What's In Store for 2014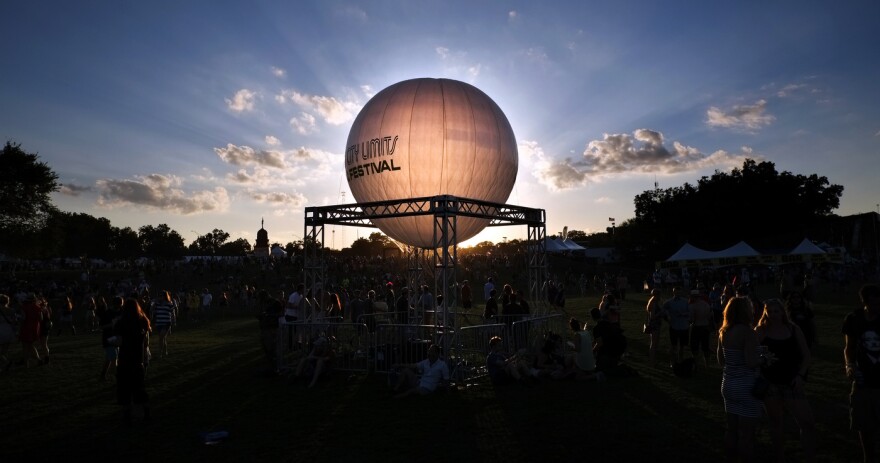 In Austin, many see live music not just as an opportunity, but as a way of life.
Every day brings the possibility to see a variety of talents – both from music's biggest and brightest, to up-and-coming acts in Austin's live music scene.
For many outside Central Texas, Austin's "Live Music Capital of the World" status is summed up by two of the city's biggest music festivals: South by Southwest and the Austin City Limits Music Festival. The latter, now in its 13th year, carries the brand of the historic Austin City Limits television show, which has a rich and storied history all its own.
On Tuesday, ACL released its lineupfor the 2014 festival, touting Eminem, Outkast, Pearl Jam, Calvin Harris and Skrillex as headliners and Lorde, Lana Del Rey, The Replacements, Foster the People, Major Lazer and more as top acts. The eclectic release features two hip-hop headliners and a multitude of electronic dance music acts - a stark contrast to ACL's early years headlined by Wilco, Jack Johnson and Ryan Adams.
This year's lineup reception was met with mixed reviews. Responses on Twitter and Reddit range from the extremely excited to the vocally opposed. And what does ACL Fest's parent company, C3 Presents, think about the mixed bag of feelings?
"Take a chance on bands you might not know," says C3 Presents director of marketing Patrick Dentler. "I see a lot from our older crowd, that year after year, 'I don't recognize some of the bands on the lineup.' I would encourage you to get there earlier. See a band that's playing before the band that you like. Because we do program [the schedule] to where when you get to a stage an know a certain band is playing at six o'clock, you're probably going to like the band that's playing at five o'clock, and four o'clock and three o'clock before them. It's intentionally booked that way."
This will be the second year that ACL spans two weekends in October. Dentler won't give specifics, but says the festival did well in its first two-weekend outing.
"It was good, overall," Dentler says. "Obviously a little weather got in the way on Sunday of weekend two." That was when a rain storm drenched Zilker Park, forcing C3 to cancel the last day of the festival.
Numbers aren't in yet for how much revenue the double weekend ACL brought to the city. In 2012, C3 brought in $102 million for Austin. Former C3 spokesperson Lisa Hickey said last yearthat the two weekends had the potential to double that economic impact.
But it's not revenue that fans are clamoring about.
I may be the only one, but my reaction to the #ACL2014 lineup was a resounding, "meh".

— Noel Bryant (@noelbryant) April 22, 2014
I was all set to buy #ACL2014 tix but then I saw the lineup which is basically Coachella Pt.2. I'll stream online & buy a new purse instead!

— Jana Perenchio (@JanaPerenchio) April 22, 2014
C3's Dentler says that after 13 years, the festival is happy to provide a variety of hip-hop, electronic music and female heavy-hitters. But Dentler says the festival is really about showcasing midlevel acts.
"You can have your heavy hitters and your headliners and your bucket list bands," Dentler says. "But we're really proud of that mid-tier, the local bands, indie bands and a lot of bands that might be making their first festival appearance or their first in Austin. We're proud of that part of the lineup… That's what people come to Austin City Limits for."
Three-day passes on on sale now for $225. C3 says it will release single-day tickets (a change from last year's festival) later this spring.