The Write Up: The Story Behind the StorytellersWhat does it mean to be a writer? What is the creative process? How do you publish your work? What inspires you to write? When did you become a writer?Each month screenwriter, novelist and performer Owen Egerton sits down with all sorts of writers—from playwrights to poets—to talk about their lives and careers."There is nothing to writing. All you do is sit down at a typewriter and bleed." — Ernest Hemingway"The art of writing is the art of discovering what you believe." — Gustave Flaubert"One day I will find the right words, and they will be simple."― Jack KerouacSupport for The Write Up comes from Headwater's School, providing a Montessori foundation leading to an International Baccalaureate Diploma Program.
Who Has Two Thumbs and Dreams of Pulp-Noir Domination?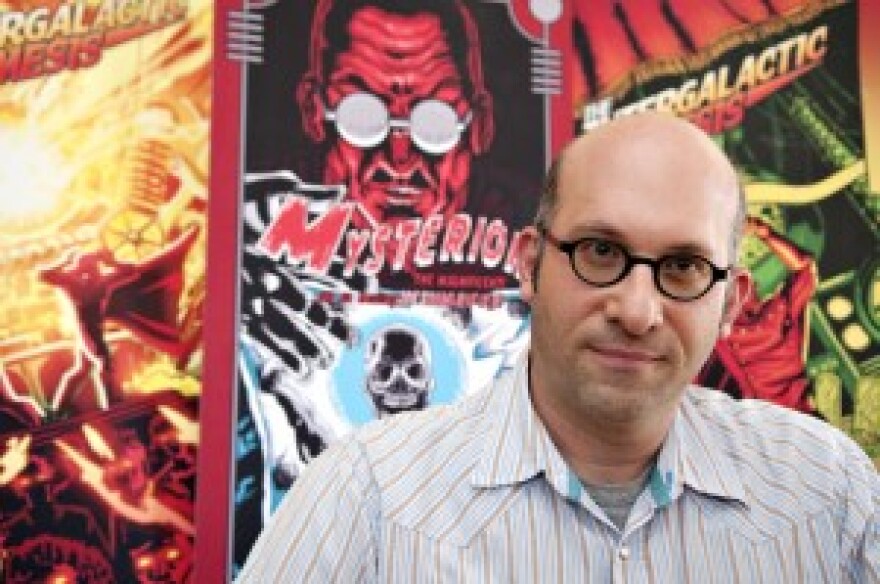 In this edition of "The Write Up," host Owen Egerton talks with the creator, writer and director of The Intergalactic Nemesis, Jason Neulander. Plus, Dr. Brett Sherman reviews The Foundations of Arithmetic by Gottlob Frege.
Jason Neulander moved to Austin in the early 1990s with nothing but a dream and motorbike. He founded The Salvage Vanguard Theater upon his arrival and went on to create theatrical experiences, not only on the stage but throughout the city.
One such project, The Intergalactic Nemesis, started at a coffee shop on Sixth Street, and has evolved into a multimedia stage production, a podcast and an online video series – so far!
In this interview, Neulander takes us through the story of how this sci-fi radio show began and it's rocky road to success.