Watching and Waiting: Rick Perry 2012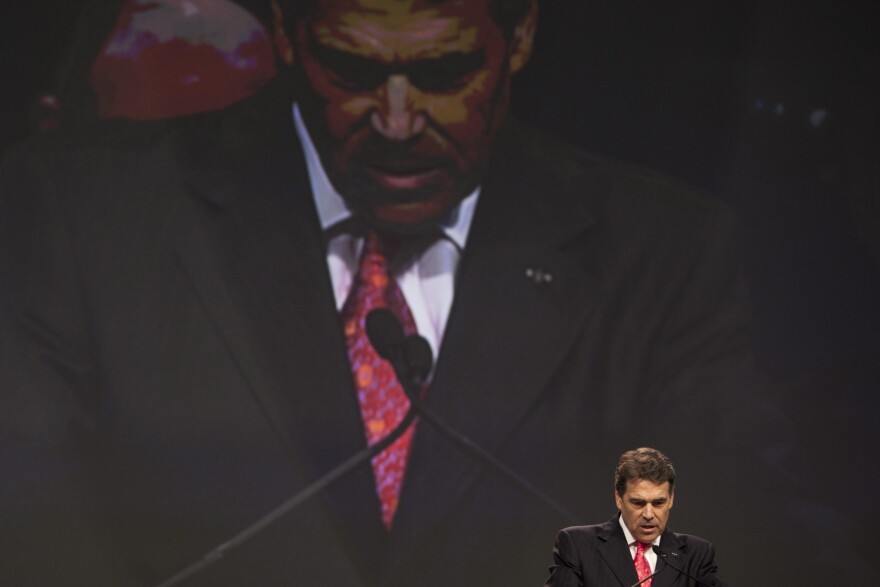 Perry Trails Obama by Wide Margin
A new poll from McClatchy Newspapers shows Governor Perry trailing President Obama 52 percent to 33 percent in a head-to-head matchup. Here are the results of head-to-head match ups between Obama and different Republican candidates:
He leads Romney 46-41, a 5-point lead.
He leads Pawlenty 49-36, a 13-point lead.
He leads Bachmann 52-35, a 17-point lead.
He leads Perry 52-33, a 19-point lead.
This McClatchy poll contradicts a Gallup poll from July 14, that showed a generic Republican candidate beating President Obama 47-39.

Some Question Perry's Tea Party Credentials

We previously blogged about concerns among Tea Partiers over portions of Rick Perry's record including his support for the Texas DREAM Act.
According to a  new article from Reuters, many Tea Party members still have doubts about Perry's record and want to know if "he is for real."
In addition to Perry's support for the DREAM Act, Tea Party members have concerns about some of Perry's "balanced" budget policies, his time spent as a Democrat (specifically as the Texas Chairman of Al Gore's 1988 presidential campaign), and favorable comments Perry made in 1993 about Hilary Clinton's efforts to overhaul the nation's healthcare system.
Dallas Tea Party leader Katrina Pierson, who says Texas's most recent budget was balanced on paper, has fielded questions on these issues from Tea Party members across the country.
If some Tea Party voters feel that they just don't know Rick Perry, it could hurt him in early primary states where others candidates have already spent considerable time and money reaching out to those constituents.