Obama to Visit Dallas Suburbs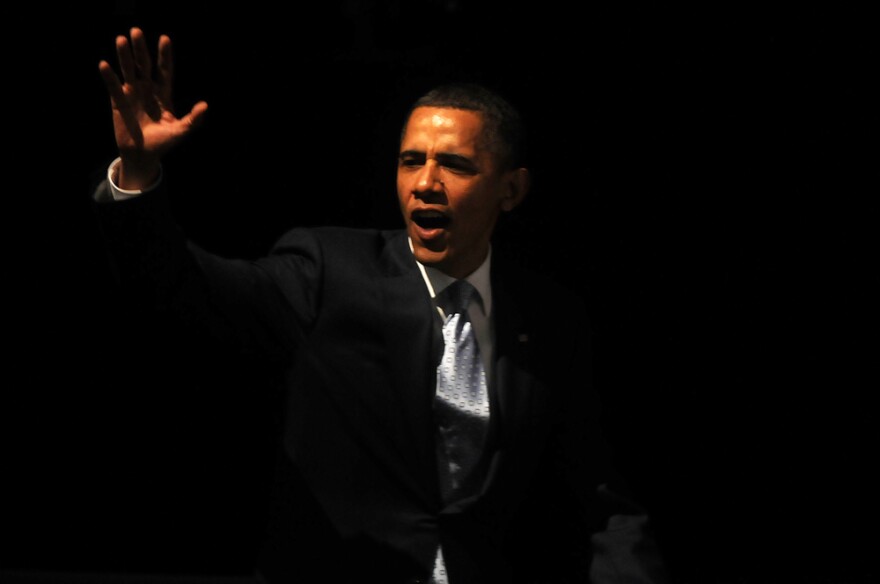 President Barack Obama is coming to Texas today to promote a $450 billion proposal that he says will create 2 million new jobs and revive America's sagging infrastructure: the American Jobs Act. The White House sent us this excerpt of the speech he's going to deliver at Eastfield College in the Dallas suburb of Mesquite:
Yesterday, the Republican Majority Leader in Congress, Eric Cantor, said that right now, he won't even let the jobs bill have a vote in the House of Representatives.  He won't even give it a vote.  Well I'd like Mr. Cantor to come down here to Dallas and explain what in this jobs bill he doesn't believe in.  Does he not believe in rebuilding America's roads and bridges?  Does he not believe in tax breaks for small businesses, or efforts to help veterans? Mr. Cantor should come down to Dallas, look Kim Russell in the eye, and tell her why she doesn't deserve to get a paycheck again.  Come tell her students why they don't deserve to have their teacher back.    Come tell Dallas construction workers why they should be sitting home instead of fixing our bridges and our schools. Come tell the small business owners and workers in this community why you'd rather defend tax breaks for millionaires than tax cuts for the middle-class.  And if you won't do that, at least put this jobs bill up for a vote so that the entire country knows exactly where every Member of Congress stands.  
The Republican National Committee is responding to the speech before Obama even delivers it. RNC spokesman Ryan Mahoney called the American Jobs Act "a rehash of the same failed policies from the first stimulus that didn't create jobs and saddled future generations with soaring debt," according to the Fort Worth Star-Telegram's PoliTex blog.
Obama has been traveling the country delivering stump speeches on the bill in key Republican districts since he introduced it three weeks ago. Eastfield College falls within the district of Congressman Jeb Hensarling, a member of the deficit reduction super committee.
And, of course, both Texas Senators are Republicans.
Sen. John Cornyn's office issued this statement today, saying, "rather than lecturing Texans on how to create jobs the President should learn from the Texas experience."
Here's Dallas ABC affiliate WFAA's coverage of President Obama's visit: