Travis County Voters Who Received Mail-In Ballots Without Runoff Races Will Need To Vote In Person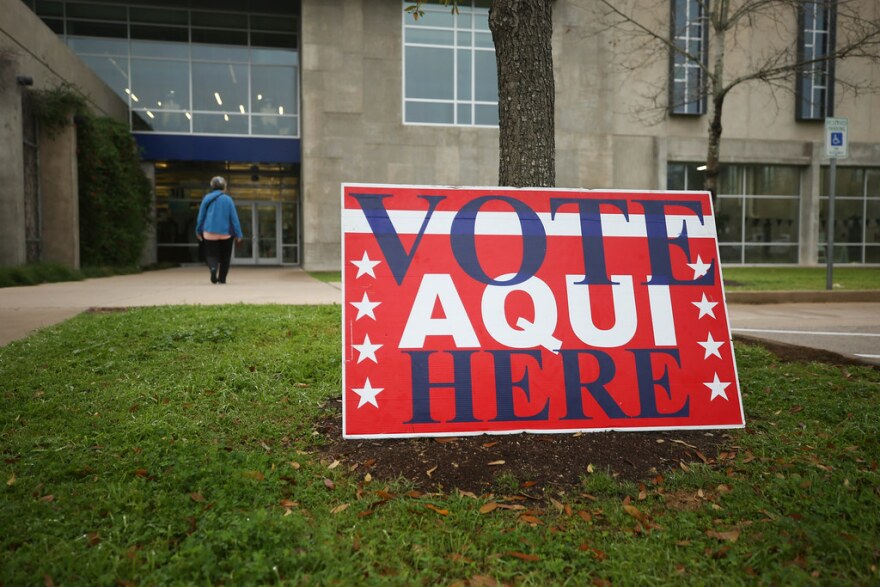 Some Travis County voters say they are missing races on their mail-in ballot for the July 14 primary runoff elections. The Travis County Clerk's Office says that's because they didn't read their mail-in ballot application closely.
The Austin American-Statesman reported Wednesday that many voters received ballots listing only the state Senate District 14 race to replace Kirk Watson and none of the runoff races.
The office of the county clerk said these voters didn't specify a political party on their application, which is required for a voter to receive the correct runoff ballot.
Travis County Clerk Dana DeBeauvoir says voters mistook the section labeled "Primary Elections" as the earlier March 3 primary election and skipped it.
"The lion's share of [these voters] checked the 'Other' box," she says. "The only other election is this Senate District 14 race."
DeBeauvoir says affected voters now must go to a polling place — with their mail-in ballot and a form of ID – to vote in-person. If they do not have their mail-in ballot to submit at the polling location, they will have to vote provisionally.
RELATED | Early Voting Has Started. Here's What You Need To Know.
There's been some misinformation circulating on social media about curbside voting as an alternative to voting in-person during the pandemic, she says. But only people who are physically unable to enter a polling place can cast a vote this way.
"It is a measure of someone who literally cannot get out of the car and walk inside the polling place," she says. "It has always been a very small program never intended for mass usage."
DeBeauvoir says she wanted people to be able to vote by mail because she understands the concern about the spread of COVID-19. Many of the voters who made the mistake are using ballot by mail for the first time, and she feels bad this has been their experience. But she says the county has spent roughly $1 million more than their normal budget to make sure each polling place is as safe as possible.
"I believe these polling places are as safe or safer than the grocery stores," she says. "[Voters should] just come inside and correct your error so that you can vote the complete ballot."
Early voting continues through July 10 — with the exception of Friday and Saturday for the Independence Day holiday. Election Day is July 14.
If you found the reporting above valuable, please consider making a donation to support it. Your gift pays for everything you find on KUT.org. Thanks for donating today.