Three Questions with Jerry Quijano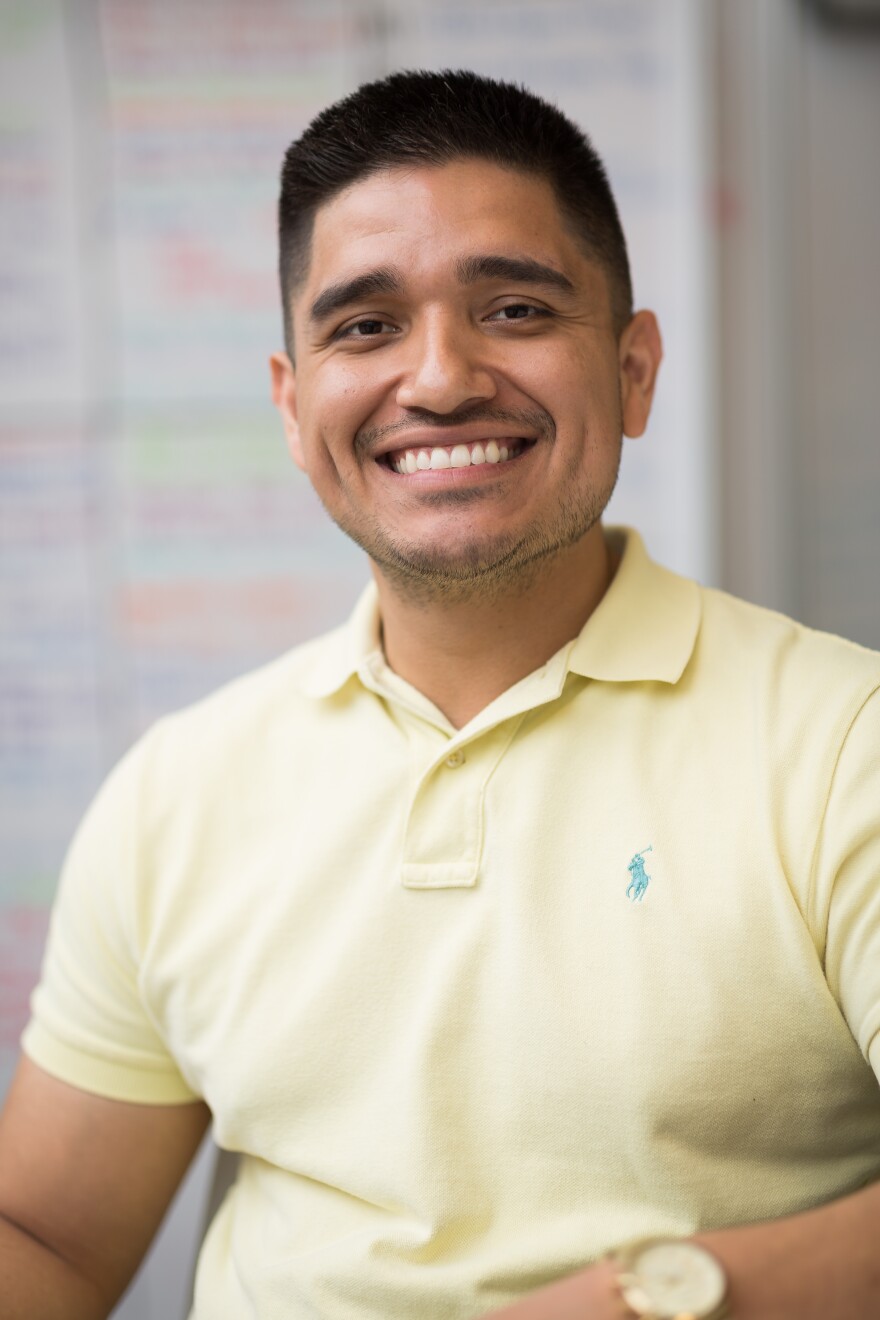 Producer and host Jerry Quijano joined KUT News last year after graduating from Texas A&M University-San Antonio and participating in NPR's Next-Generation Radio project.
You'll recognize his voice as the on-air host between 10 am and 1 p.m. during "Texas Standard" and "Here and Now." He also pinch-hits for reporters when they are out or on another assignment.
When he's not in the studio, this native south Texan enjoys collecting out-of-print Tejano vinyl records and tweaking his sound system.
Connect with Jerry on Twitter. @jerryquijano
What are you listening to these days?
I've been listening to Nilufer Yanya's debut album "Miss Universe" since it came out in March. It's a really solid album and I find myself more obsessed with each listen. I've also been listening to a lot of comedy podcasts this year. My favorite is Comedy Bang Bang, which just celebrated ten years with a TEN-HOUR podcast. I'm still working my way through that one.
Read anything interesting lately?
I've a read a few books this year. "Digital Minimalism," "The Right Stuff," "Brave New World" and "Amusing Ourselves To Death." The most interesting one has been We The Corporations, all about how corporations leveraged their rights in the Supreme Court. Now I'm reading "The Dog Of The South," recommend on website The Ringer, which I would absolutely recommend checking out.
What are you loving about the ATX lately?
I'm loving the weather in Austin lately! It's getting to be perfect biking weather and it's almost warm enough to go swimming. I'm really excited to visit Barton Springs Pool (I've never been before!) I've been here less than a year so I'm just excited to continue learning more about this beautiful city.