State Fines STAAR Test Maker $20.7 Million for Bungling Spring Exams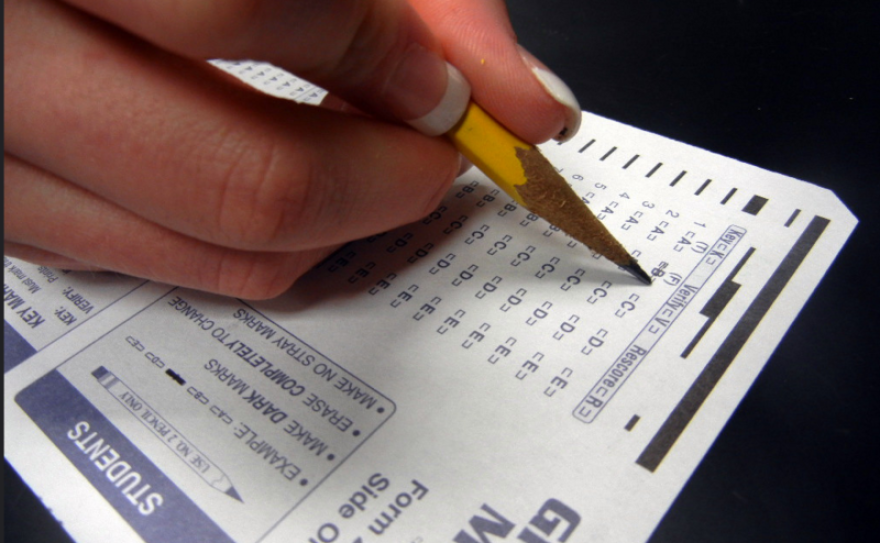 FromTexas Standard:
It's the first week for classes for most school kids in Texas – and the start of a year that for public school students and teachers will culminate this spring with a standardized test. The idea behind the State of Texas Assessments of Academic Readiness (STAAR) tests was simple: accountability.
Kids are supposed to pass them before they can move on to the next grade and a school's aggregate numbers factor big time into state's school ratings. But last year, the exam's administration failed miserably – school districts across the state reported problems with the online tests losing student answers, mix-ups with scoring, exams shipped to the wrong location, and scoring delays that left schools in limbo.
With so much on the line over standardized tests, now the Texas Education Agency is slapping the New Jersey-based test agency that administered the tests with a $20.7 million fine.
Kiah Collier, an education reporter for the Texas Tribune, says $5.7 million of it is "liquidated damages," as stipulated in the contract that Educational Testing System (ETS) has with the state.
"It's kind of a normal thing to have in [a contract], if there are big issues that sap state resources," she says. "Those were to recover lost hours and time. The remaining $15 million was an action plan so they can make sure that these widespread issues don't happen again."
Major issues with test and score delivery led Texas Education Commissioner Mike Morath to let fifth- and eighth-graders move onto the next grade.
"If they failed the STAAR, he said they can go ahead and go onto the next grade without jumping through a bunch of hoops," she says.
The $15 million isn't a fine paid to TEA, Collier says, but a commitment to invest their own money to improve the test. Collier says tests have glitches from time to time, but she says this is the single-largest fine ever assessed against a testing vendor in the state.
"I believe the fine is larger than all previous fines combined," she says.
ETS administers the SAT for high-schoolers and the GRE for graduate school applicants, so they're experienced in standardized testing.
"It's pretty mind-boggling some of these stories that have come out about them," she says, "mixing in other weird materials with the exam and delivering exams to churches."
Collier says the company has apologized and doesn't plan to fight the fine. A few months ago, Collier says Morath suggested TEA may revisit the contract in light of test administration issues, but he hasn't mentioned recently so it's unclear whether that will happen.
Post by Hannah McBride.