How A Texas Startup Changed The Way The World Travels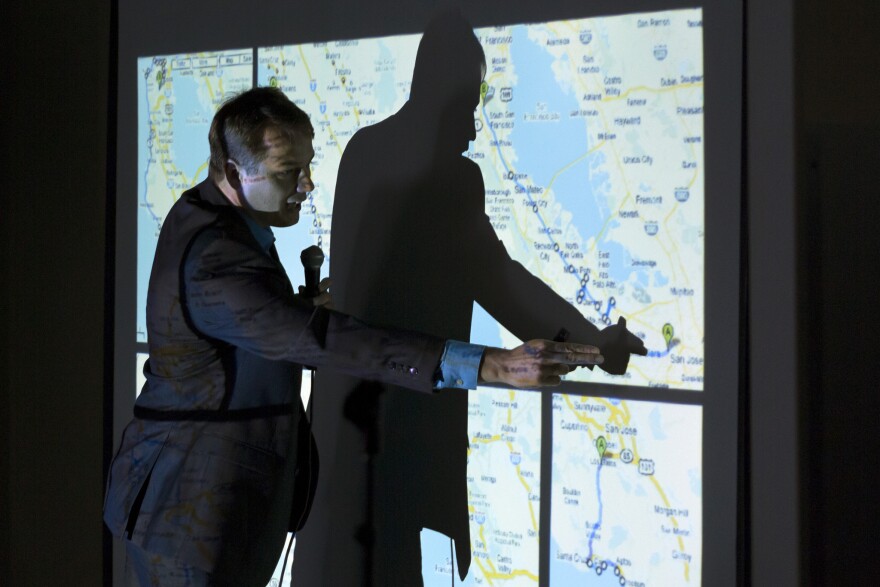 From Texas Standard.
Tech transformations can have such a dramatic effect on the course of your day that it's hard to remember your life before the latest gadget. When was the last time you used a paper map when your phone died or lost service? Though he admits his own sense of direction is lacking, Bill Kilday, in his new book, Never Lost Again, tells the story of how a small Texas tech startup named Keyhole eventually became Google Maps as we know it.
Kilday met his start-up partner John Hanke at the UT Austin dorms in 1985. In 2001, the government began requiring GPS technology in cell phones, but Kilday says Keyhole was about more than just getting from A to B.
"It was really about exploration and discovery of the world around you," Kilday says. "And sort of to create this 3D model of the planet that had never been done before. And this concept that you could transport yourself, virtually, to any place on the planet. It would be something that was fun for consumers. It would spur all sorts of new commercial uses that we didn't really know how it would be used, but we knew that it would be something that would be awesome and great."
Kilday says the consumer-based model, relying on subscriptions, couldn't keep the startup afloat for long – but Sergey Brin and other Google executives took note of Kilday and Hanke's GPS technology at a meeting in 2004.
"They were leaning forward in their chairs like giddy schoolchildren, screaming to have their house address typed in so they could see for themselves," he says. "At the end of that meeting, Sergey famously said, 'I think we should buy this company.'"
Written by Haley Butler.