Ignorance Isn't Bliss When It Comes To Texas Laws Affecting Teens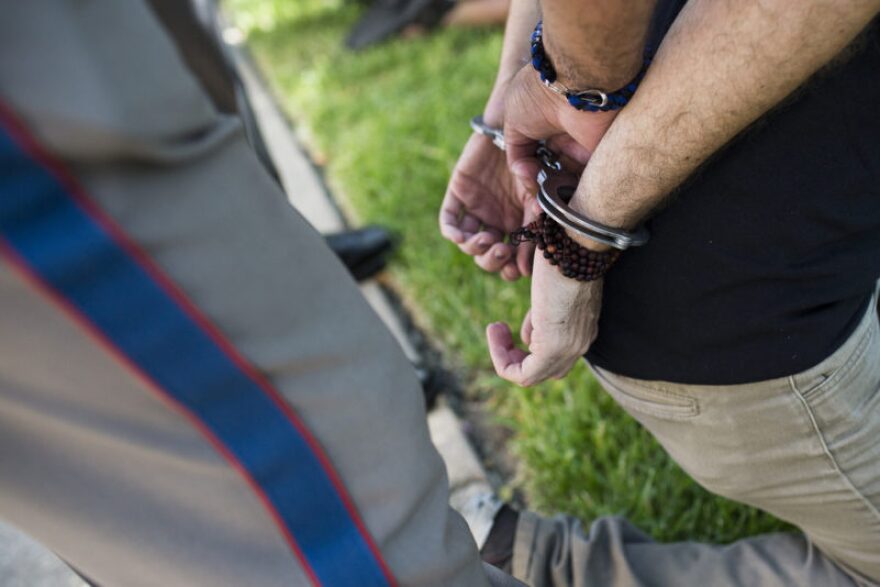 From Texas Standard.
"Young people get arrested for two reasons: they do not know what the law is, and they do not stop to think about the consequences of their actions."
That bit of wisdom comes from the back cover of a book called "What Every Teen Should Know About Texas Law." Originally written in the early 1990s by the late L. Jean Wallace, an attorney in Lubbock, the book was recently updated by a new author.
Municipal Judge Christopher F. Cypert presides over a courtroom in Gainesville, Texas. He first came across the book in 2001 and used it as a tool to guide young people who appeared before his bench or were held in his jail.
However, a lot has changed in Texas law over the course of a decade. So Cypert began making edits that would eventually become the most recent version of the book. These edits began prior to the approval of Senate Bill 30, a law passed in 2017 that requires certain public schools to instruct students on how to interact with peace officers.
Social media has produced a spike in coverage of police brutality and escalated arrests. The bill came about as a way to potentially reduce confrontations and shootings between law enforcement and teens.
"The more we know about a subject, the less threatened we feel when in that situation," Cypert says. "I thought after 17 years of sitting on the bench and dealing with thousands and thousands of young people, that I could help."
The book includes a focus on areas of Texas law that affect the fact that young people may not have the structure at home to receive guidance. Cypert hopes to advise readers on modern situations where parents may not fully understand the repercussions, such as sexting and cyberbullying.
He says that on average, a 16-year-old will interact with authorities six times over the course of his or her life. In order to keep those interactions safe and harmonious, it's best that both parties fully understand the legal process.
But if you ask Cypert, the SB30 course and Texas law handbook still aren't enough to alleviate tensions between young people and police.
"I think that young people need to be respectful of others. I think that some police officers need to be respectful of others," Cypert says. "I think together, we can get the job done."
Written by Sarah Yoakley.