Texas Lawmakers OK A Bill To Repeal The State's License-Suspension Program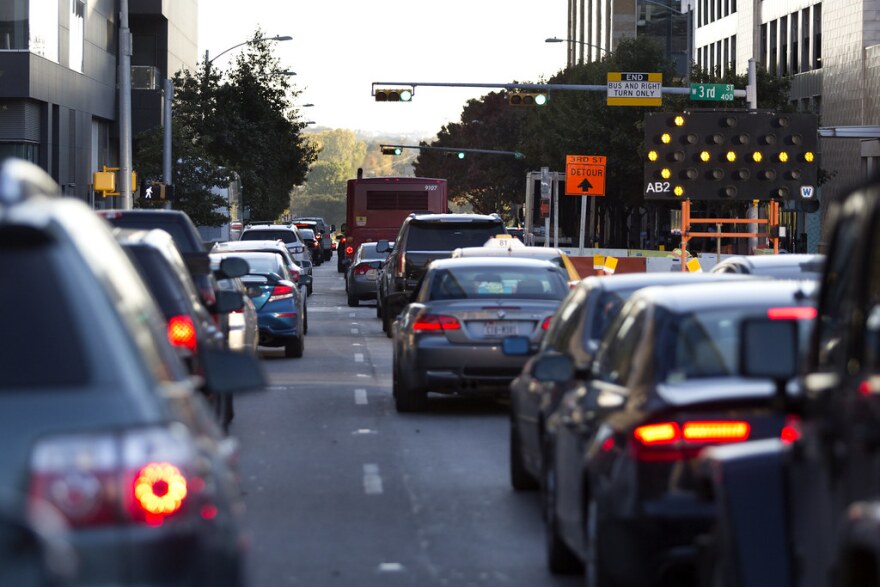 Texas lawmakers have approved a repeal of the state's Driver Responsibility Program, which suspends the licenses of drivers who haven't paid surcharges associated with traffic tickets.
The Texas Senate approved the bill from state Rep. John Zerwas (R-Richmond) unanimously, and the repeal could restore licenses of more than a million drivers if it goes into effect later this year.
Opponents of the program say those surcharges make it difficult for low-income Texans to get their licenses reinstated, because they recur annually for three years and can create near-insurmountable financial hurdles for drivers looking to reinstate their licenses.
A study this year found the vast majority of the roughly 1.5 million suspensions were the result of citations for driving without a valid license or driving without insurance — not public safety-related citations like driving while intoxicated or speeding.
Lawmakers have tried the last handful of legislative sessions to repeal the program, but have found it difficult, as the charges provide crucial funding for trauma care centers across the state. The measure repealing the program eliminates those surcharges and offsets that loss by raising traffic citation minimum fines from $30 to $50 starting in September, as well as reducing the share of money from each ticket that goes to cities and counties – from 5 percent to 4 percent.
The DRP is currently facing a lawsuit from the nonprofit Equal Justice Under Law in federal court over its constitutionality. Phil Telfeyan, executive director of Equal Justice Under Law, says he's glad lawmakers OK'd the program's repeal.
But he points out that the increased fines could still be a barrier for low-income drivers, as licenses could still be suspended under Texas' so-called Omnibase program, which denies license-renewal if court costs from tickets aren't paid. He says he expects the number of holds to increase with a possible repeal of the DRP.
"The Omnibase program still leads to people who are too poor to be able to pay court debt being unable to drive. That's the fundamental, constitutional problem with the DRP," Telfeyan said. "The same problem exists with Omnibase. So, our concerns about Omnibase and the constitutional problems should continue."
Equal Justice Under Law sent a letter to Attorney General Ken Paxton threatening litigation against the program last month, and Telfeyan said a complaint against the program could be rolled into the nonprofit's current lawsuit, which is currently before a federal court in San Antonio.
The bill will head to the governor's desk after House lawmakers OK the Senate's amendments to the bill. The repeal will take effect on Sept. 1 if it's signed into law.
Correction – This post initially said the bill was on the way to Gov. Abbott's desk. House lawmakers must first agree on the Senate's amendments before sending it to the governor.