2013 ACL Fest Lineup: Muse, Depeche Mode, The Cure & More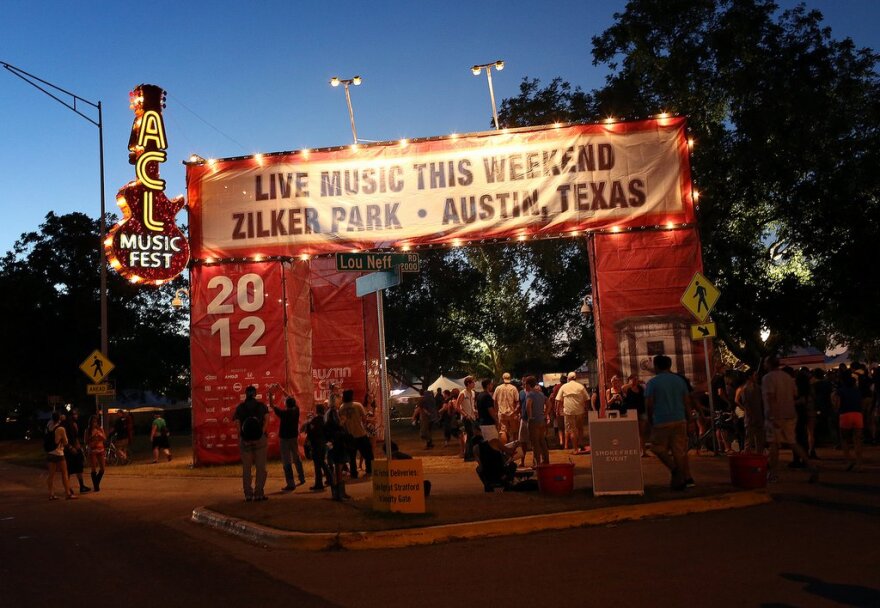 No more leaks: the full Austin City Limits Music Festival lineup is out.
Sure, British rock band Muse had accidentally confirmed their performance during an interview with a Montreal radio station. Over the weekend other band names like Portugal. The Man, Neko Case and D'Angelo appeared on beer coozies and Topo Chico bottle caps around town. And last week cheeky ads were placed in the Austin Chronicle ("For a little Fun. Call 555-ACL-FEST"). But just after midnight this morning, the full lineup was finally unveiled.
'80s pop acts Depeche Mode and the Cure headline the bill, along with Kings of Leon, Lionel Richie, Muse, Phoenix, Wilco and Atoms for Peace - the side project from Thom Yorke of Radiohead. Austin itself is represented by the Bright Light Social Hour, The Black Angels, Okkervil River, The True Believers and more.
The bill is also chalked full of up and comers like Jake Bugg, HAIM, The Lone Bellow, Parquet Courts and MS MR. And returning ACL acts Queens of the Stone Age, Vampire Weekend, Passion Pit, The National, The Arctic Monkeys and more will likely bring a devoted following.
Despite being sparse in the hip-hop department - represented by Kendrick Lamar - it looks like bookers C3 Presents is trying to appeal to everyone (including adding rising country music star Eric Church as one of the festival's top acts). That's imperative because the 12th annual festival is now stretching over two weekends -October 4-6 and 11-13. One-day passes are not available this year, but at 10 this morning, fans can purchase a three-day pass for either weekend.