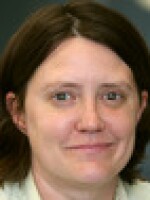 Rhonda Fanning
Producer, The Texas Standard
Rhonda joined KUT in late 2013 as producer for the station's new daily news program, Texas Standard. Rhonda will forever be known as the answer to the trivia question, "Who was the first full-time hire for The Texas Standard?" She's an Iowa native who got her start in public radio at WFSU in Tallahassee, while getting her Master's Degree in Library Science at Florida State University. Prior to joining KUT and The Texas Standard, Rhonda was a producer for Wisconsin Public Radio.
Lawmakers use last-minute pitches to rectify older legislation, but also do a bit of political grandstanding.

'A lot of times we learn from misfortune. … And this will be an opportunity for us to learn and be better,' says Dan Ashe, president and CEO of the Association of Zoos and Aquariums.

Lingering effects of the pandemic on school districts and a desire to lower property taxes are among the issues on the committee's agenda this session.

Advice on when to document, what's covered by renter's insurance, and what to do if your neighbor's tree has fallen into your yard.

Proposed legislation would end qualified immunity for police officers, create a compensation fund for victims of school shootings, and more.

Baby boomers and Generation Xers who lived through the dot-com crash had their views of the industry shaped by the experience.

With only a few days before the start of the next legislative session, politics reporters Niki Griswold and James Barragán preview what's on the agenda for state lawmakers.

Meteorologist advises Texans to cover pipes, check in on vulnerable neighbors and pets as bitter cold settles across state.

The winningest college football coach in the history of Texas Tech, Leach died Tuesday at the age of 61.

The lithium ion batteries would store power from the state's robust renewable energy output.