Top Morning Stories June 22, 2011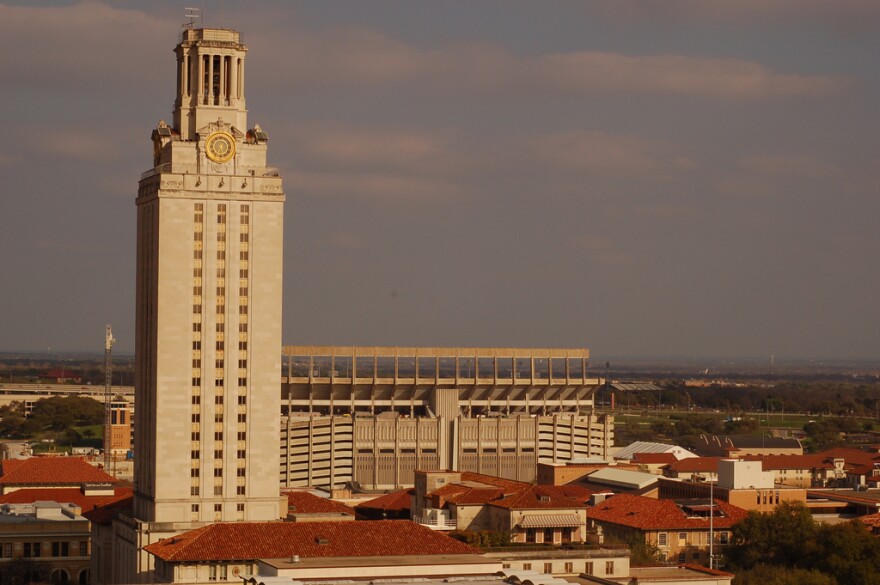 Appeals Court Backs UT's Admissions Program
The University of Texas at Austin's use of race in its admissions program has been upheld, again. The 5th U.S. Circuit Court of Appeals declined to rehear the case Friday in a split 9-7 vote. Two white students filed a lawsuit in 2008 saying UT's use of race and ethnicity as factors in admission decisions is unconstitutional. The case could be appealed to the Supreme Court.
Texas Executes Sixth Inmate of the Year
Milton Mathis was put to death last night for fatally shooting two people more than 12 years ago in Houston. The Supreme Court rejected claims from Mathis' lawyers that he was ineligible for the death penalty because he was mentally impaired.
The victims were 24 year-old Travis Brown and 31 year-old Daniel Hibbard. A 15 year-old girl was also shot and left permanently paralyzed.
Austin Firefighters Deployed to Assist with Wildfires
The Texas Forest Service continues to battle wildfires across the state and in East Texas. Three Austin firefighters have been deployed to an area south of Bryan-College Station in Grimes County. A wildfire there has burned about 5,000 acres.
Austin Fire Division Chief David Bailey told KUT News the Austin team will be helping with coordination and damage assessments. They start work this morning and expect to be there for five days.
Austin Gets Some Relief from Drought
Drought stricken Central Texas got a little relief with some much needed rain overnight. YNN Meteorologists say downtown Austin received about an inch and a half of rain. Camp Mabry got nearly two inches.
San Marcos got more than 2 inches of rain, and Lago Vista got one of the highest rain totals at 2.8 inches. We have a 30 percent chance for more rain this afternoon and a 20 percent chance tonight.