Donation Drop-Off Locations for Fire Victims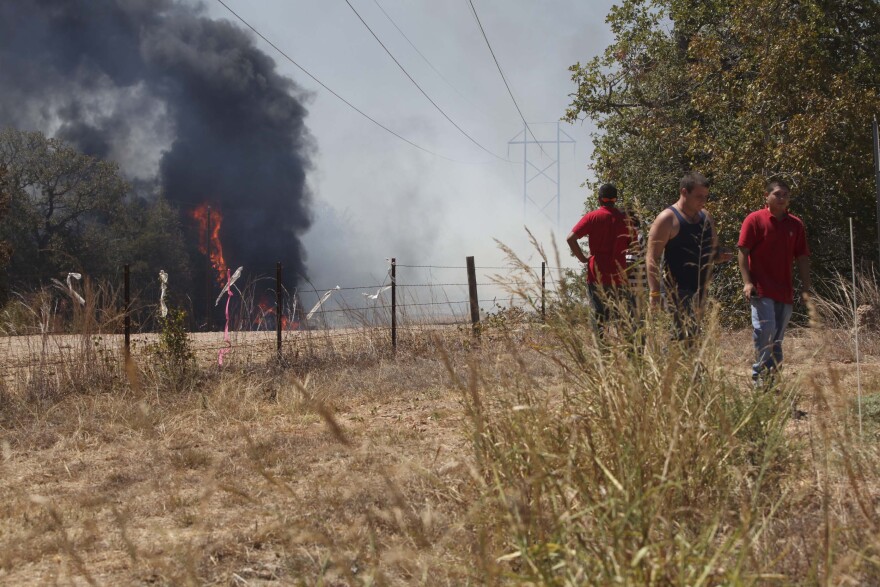 Wondering what you can do to help those affected by the fires in Central Texas? Make a donation of food, clothing or supplies to a nonprofit that will distribute donations to Central Texans affected by the recent fires.
The American Red Cross of Central Texas is asking for clothing donations can at the following locations:
Old Wind's/Dollar General Store, 210 Main St, Smithville, TX
Zion Church, (512) 292-6800, 151 Shiloh Road, Bastrop TX
St. Vincent de Paul South Congress Store, (512) 442-5652, 1327 South Congress Ave, Austin, TX
St. Vincent de Paul Yager Collection Center, (512) 238-6737, 18 West Yager Ln, Austin, TX
The Capitol Area Food Bank on 8201 South Congress Ave is accepting food donations.
The Austin Disaster Relief Network is asking for donations including diapers, baby food, adult food (non-perishable), trash cans, trash bags, underwear, dog kennels, socks and water at the following sites:
Fellowship SW Church in Buda (3870 FM 967, Buda) Monday, 9AM-9PM and T-F from 9-5PM
Austin Christian Fellowship (6401 Riverplace Drive, Austin) M-F, 9AM-5PM
Church of the Resurrection (2008 Justin Lane, Austin), M-F, 9AM-6PM
Celebration Church (1202 Rabbit Hill Trail, Georgetown), M-F
Catholic Charities is accepting donations at 1817 E. Sixth Street, and has the following list of needed supplies:
Medical Supplies
• BP Cuff
• Nebulizer
• Thermometer
• Glucometer
• Pen lights
• Tongue Depressors
• Ibuprofen
• Gauze Wrap
• ACE Bandages
• Neosporin Cream
• Bandages

Other Supplies
• Sleeping Bags
• Blankets
• Pillows
• Towels
• Shampoo
• Body wash
• Toothpaste
• Paper Plates, Cups, Napkins, Plastic Utensils
• Deodorant Sprays for men and women
• Disposable Razors
• Shaving Cream
• Baby Wipes
• Size 4 Diapers
• Baby Shampoo
• Sanitizer
• Depends Undergarments

KVUE also has a list of ways you can donate fire victims.