This series looks at how local, state and educational policies affect the neighborhood – everything from City Council representation to childhood obesity.
This Austin Cop Builds Bonds in Dove Springs - One Soccer Game at a Time
In Southeast Austin's Dove Springs neighborhood, crime is a constant.
Ever since an uptick in crime in the 1990s, police have maintained a visible presence in the neighborhood – and residents of Dove Springs haven't always had a favorable view of the Austin Police Department.
There was a time when the department's relationship with Dove Springs was especially strained. During the summer of 2005, APD Officer Julie Schroeder shot and killed 18 year-old Dove Springs native Daniel Rocha.
A re-enactment video created by the department in investigating Rocha's death is set on Pleasant Valley Road – one of Dove Springs' main thoroughfares.
Investigators determined the teenager did not pose a threat to Schroeder – yet she fired point blank at Rocha. Officer Schroeder was dismissed from the force shortly after.
The relationship between the community and the cops was severely strained. To a degree, it remains that way.
But there's a new development in the relationship between the community and the force.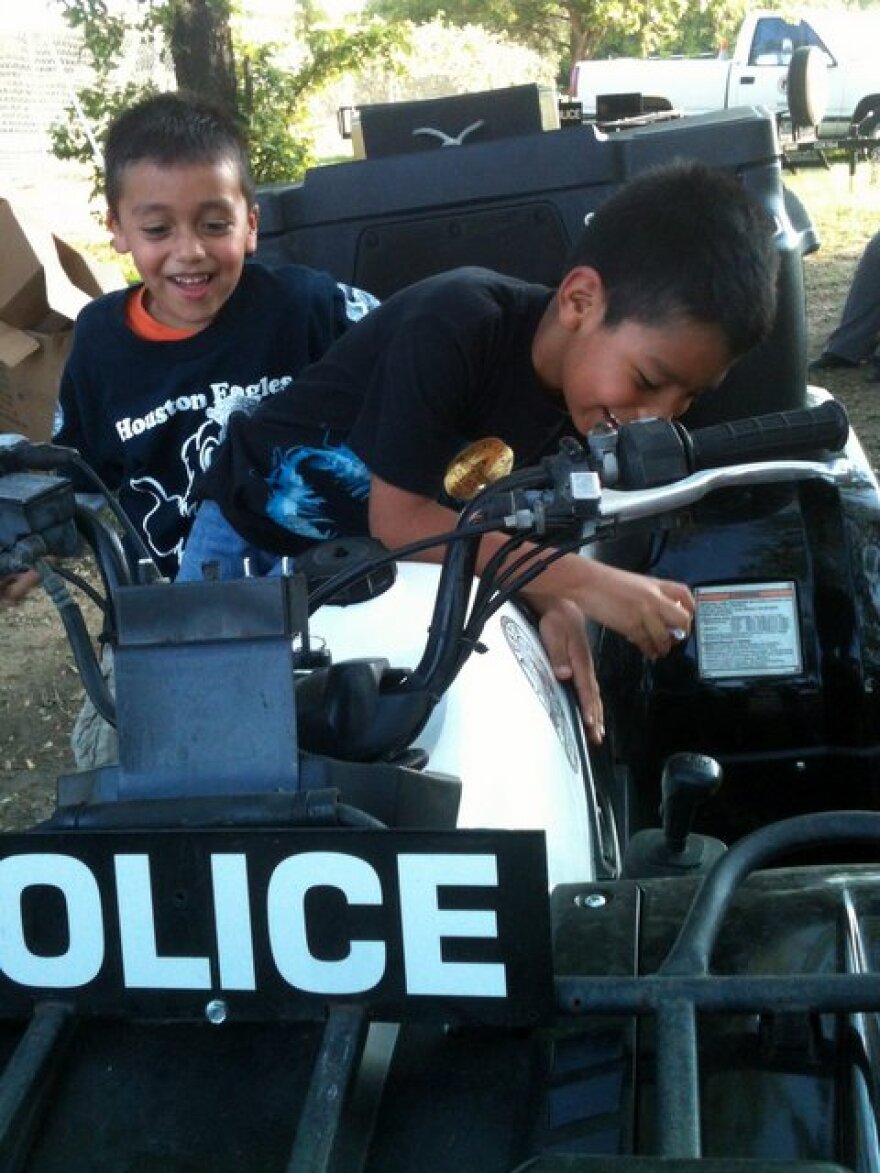 Three years ago, APD officer Paula Aguilar started a soccer program with school kids. So far she says it's paying off.
"I've seen the change of trust," Aguilar says. "I have the community – their trust. If they have a concern or problem – even personal – they know they can talk to me."
Building trust in Dove Springs – where many people are immigrants and most don't primarily speak English – has proven to be a challenge. But for some, it's paid off.
Eugenia Saucedo says that after seeing how Aguilar became involved with the community, she entrusted her with a personal problem: Saucedo confided that her husband brutally beat her for years. She feared for her life and the lives of her four children.
Saucedo says APD sprung into action shortly afterward, deporting her husband and assisting her in the aftermath. She recently learned her husband is back in Dove Springs. But she says she's no longer afraid.
"Wherever my kids and I go," she says in Spanish, "if we see the cops, they know who we are and they tell us they are making sure we are safe. I like having that feeling of safety."
Listen to KUT's full story in the Soundcloud player above. And for more on Dove Springs, see KUT's ongoing series "Turning the Corner."