In District 4 Runoff, Issues Take a Backseat to Madcap Politics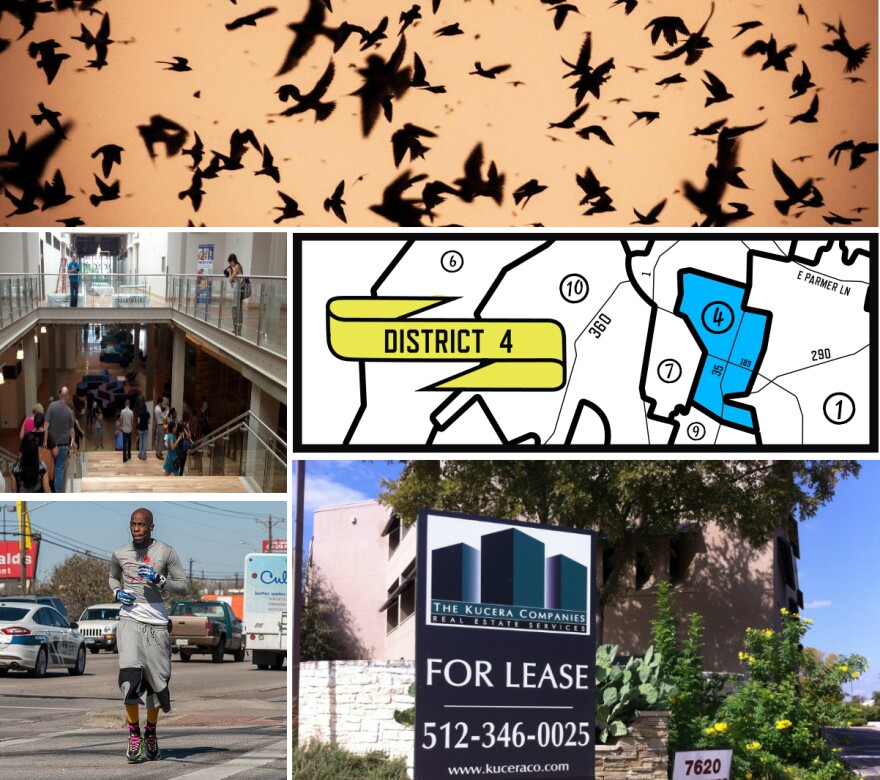 The race for Austin City Council District 4 has arguably been the most contentious fight in the city's first 10-1 election, from negative campaigning to concerns over 9/11 beliefs. This election, North Central Austin voters will choose between Laura Pressley and Greg Casar in the District 4 runoff.
Pressley is a chemist and an entrepreneur. She says her district faces many challenges.
"Our median household – household– income is about $36,000," which she says is indicative of the challenge of affordability in the district.
Greg Casar is an activist. He says that word, affordability, is a word you hear all over Austin, but, in District 4, it takes on a different meaning.
"We have way more renters than we do homeowners in our district," Casar says. "And, so, while controlling property taxes is something important for a group of folks in my district – and I'm committed to that – it's also about rents and also about utility rates."
District 4 also differs from other districts in its demographics. It's a diverse district in race and ethnicities, but also in ages. The district has more children than any other in the city, Casar says, which presents unique challenges. Like, for instance, how can the city council interact with the school district when, in reality, the city has no jurisdiction over schools?
Laura Pressley believes there must be a way for the city to become more involved in the lives of children in District 4.
"We have students that are accepted to college and accepted to trade schools," Pressley says. "They can't go because there is no money."
Pressley and Casar agree affordability and education are key challenges for the district, but, when it comes to everything else, these candidates are very different from each other.
"I've been in Austin 26 years. I have a ton of experience in technology," Pressley says. "I've actually owned property and paid property taxes."
Casar has not. He is a 25-year-old renter. He believes, as a renter, he can better relate to most people in District 4. As for his age, he says that's something he can't change. He'd rather talk about his experience.
"I was the policy director at Workers Defense Project, an organization that does incredible work representing low-wage people across the city and across the state," he says. "And, so, I have a real track record of success actually bringing folks together collaboratively and tackling problems that many people thought might be impossible."
While KUT focused on policy during its interviews with the candidates, publicly this race has been extremely contentious.
Casar sent a campaign mailer claiming the Tea Party had endorsed Pressley. A Tea Party mailer later endorsed Greg Casar which he rejected, alleging the endorsement was cooked up by the Austin Tea Party and Pressley herself. Last week, Pressley sent out her own mailer alleging Casar is a "self-admitted atheist." KUT has also reported on Pressley's views on the 9/11 attacks. She's publicly said she believes explosives were planted inside the World Trade Center towers.
Early voting continues through Dec. 12. Runoff Election Day is Dec. 16.
Below, you can listen to both Laura Pressley and Greg Casar's one-on-one interviews with KUT's Joy Diaz.