City Tries to Streamline Its Park-Naming Process
What's in a name? Or rather, what's in a naming process? These are the questions Austin's Parks and Recreation Department is hoping to answer soon. The department has made its first stab at a new ordinance that lays out a specific process for naming its parks and recreation facilities.
The ordinance aims to mitigate the city's problem with naming: The need to make everyone happy.
There's an episode of the TV show "Portlandia" I always think of when the city talks about naming. In it, a group of neighbors try to rename 15th Avenue in Portland. After some discussion, they can't settle on one name, so they go with all of them…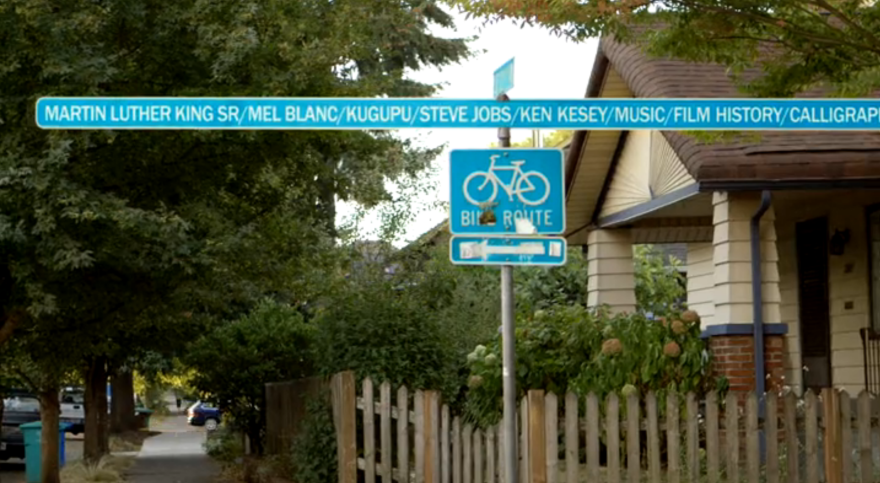 The same thing happens in Austin. In 2007, the city got more than 100 suggestions to name what is now Butler Park. Council members were torn, so they gave the park one name, a hill in the park another, a fountain in the park another. But they're trying to stop this.
The new ordinance from the department would give Parks its own protocol to follow, including limiting names to only facilities. Staff is also considering requiring that all parks be named after people who have been dead for at least two years. Right now, you can name parks after people who are still living.
Greg Montes with the Parks Department, admits, however, that the proposed new ordinance can only do so much.
"I'm not quite sure an ordinance can remove the emotional attachment or the emotional feelings someone has."
This is often why the City okays several names, hoping not to hurt anyone's feelings. The proposed ordinance will go back to boards and commissions next month.