PHOTOS: Ellsworth Kelly's 'Austin' Finds A Home At The Blanton
Austin, the final work of acclaimed artist Ellsworth Kelly, is settling into its home on the UT-Austin campus.
Before his death in December 2015, the Blanton announced it would build the 2,715-square-foot chapel, which Kelly conceptualizeddecades ago, but never thought would be completed.
The installation formally opens to the public on Feb. 18, but KUT's Gabriel C. Pérez got an advance tour of the space. Take a sneak peek at Austin below.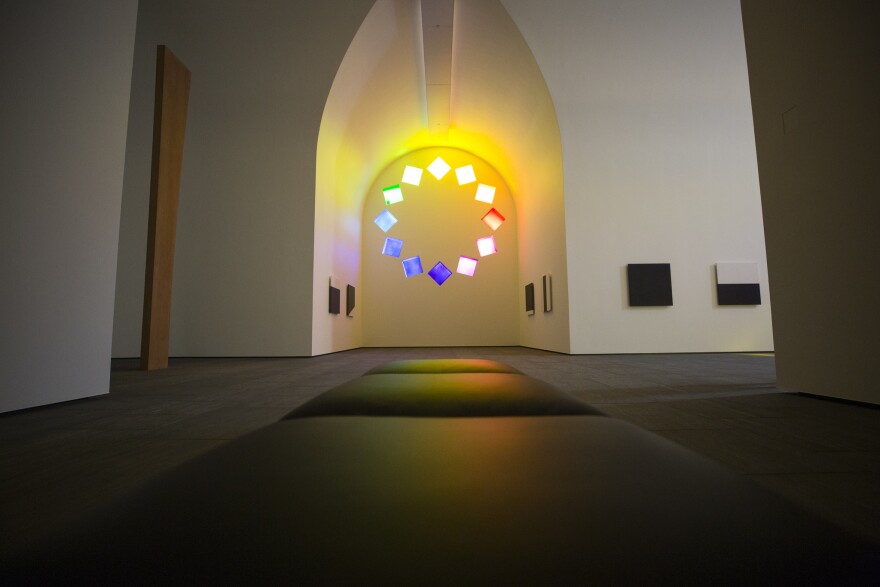 Correction: An earlier version of this story incorrectly referred to Kelly as an "artist-architect." While he designed Austin, he worked with architecture firms to build it.