Amber Alert: Police Seek Woman Driving Lexus Who They Say Took 5 Year-Old Boy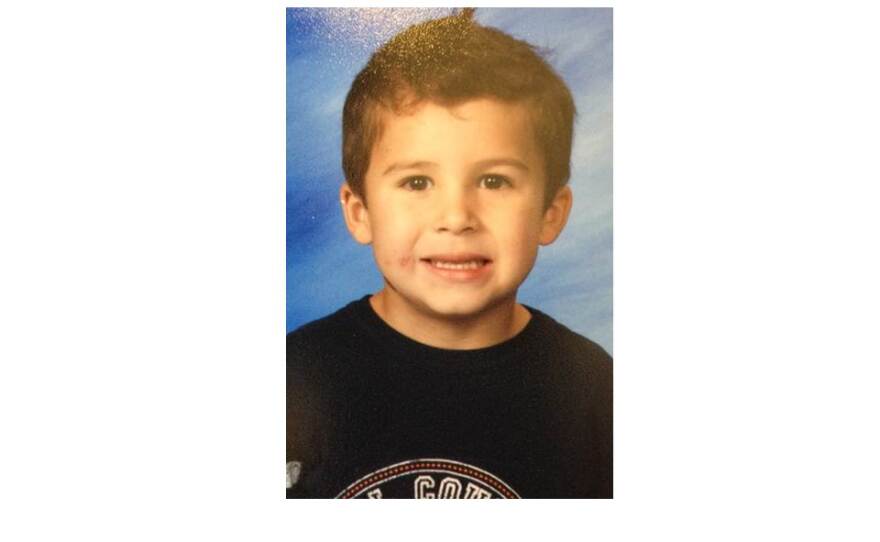 Police believe Jagger Curry may be in danger.
DPS
Officers believe Jennifer Lynne Echeverria has Jagger.
DPS
This is the type of vehicle police believe Echeverria is driving.
DPS
Police across the state are looking for a missing five year-old boy and the woman who they believe took him. She was last seen in North Richland Hills – near Fort Worth.
Five-year-old Jagger Curry is white. He has brown hair and brown eyes. He was last seen wearing a blue shirt, grey-and-white striped pajama pants and cowboy boots.
Police believe he's with 30-year-old Jennifer Lynne Echeverria. She's also white with brown hair and brown eyes. She's about 5-foot-9 and weighs around 140 pounds. She was last seen wearing a black short-sleeved t-shirt and jeans. She has a tattoo of angel wings with eyes on the inside of both arms. The back of her head is shaved.
Echeverria is driving a 2003 silver Lexus RX300 with Texas license plate number Z01-YB.
If you have any information on the whereabouts of Jaggar or Jennifer, call police. The number to the North Richlan Hills Police Department is (817) 427-7049.