Austin City Council Runoffs: Harper-Madison Wins D1, Renteria Maintains D3 Seat, Ellis Takes D8
Austin voters picked their final three City Council members­ – for District 1, 3 and 8 ­– in runoff elections today.
Results: Natasha Harper-Madison has won with 71 percent of the vote, compared with 28 percent for Mariana Salazar.
Background: The race in District 1 is wide open after Council Member Ora Houston announced earlier this year that she wouldn't run for reelection. Mariana Salazar faces Natasha Harper-Madison. Salazar got more votes than Harper-Madison in the general election (26 percent to 25), but Harper-Madison has outraised Salazar.
Salazar has worked with local, state and federal agencies in various capacities with a focus on affordable housing and ending homelessness. She came to the U.S. from Venezuela as a teenager.
Harper-Madison, an entrepreneur and community activist, is board president of the East 12th Street Merchants Association. She also started East Austin Advocates, a group that tries to match low-income families to resources.
RELATED | 2018 Runoff Elections: Singh Wins Spot On AISD Board, Gharakhanian Joins ACC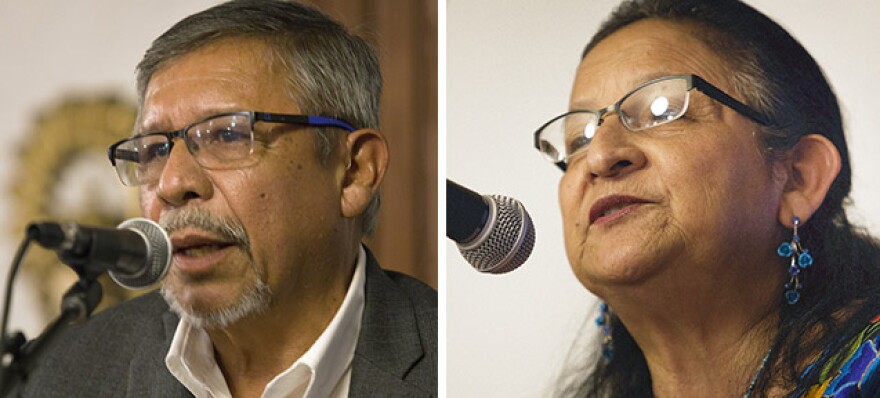 Results: Sabino "Pio" Renteria maintains his seat with 64 percent of the vote, compared with 36 percent for Susana Almanza.
Background: Incumbent Council Member Sabino "Pio" Renteria garnered 48 percent of the vote last month – just shy of the 50 percent hurdle to avoid a runoff. He faces his sister, Susana Almanza, who got 21 percent of the vote.
Renteria bills himself as a "lifetime citizen" of District 3. He was involved with a number of community board and neighborhood groups before being elected to the District 3 seat in 2014. He also serves on the Capital Metro Board of Directors.
Almanza is a longtime neighborhood activist who has served on a number of city boards and commissions. She is director of the local nonprofit PODER, People Organized in Defense of Earth and her Resources. She previously challenged Renteria for the District 3 seat in 2014.
Results: Paige Ellis wins with 56 percent of the vote, compared with 44 percent for Frank Ward.
In a victory statement, she said she was "honored" by the results and thanked Ward for a "spirited runoff."
"I ran as a proud Democrat," she said, "but I intend to be a representative for everyone in Southwest Austin."
Background: Paige Ellis led the race to replace Council Member Ellen Troxclair with 30 percent of votes. She faces Frank Ward, who got nearly 25 percent of the votes.
Ellis identifies as a Democrat running for the District 8 seat. She currently works as a marketing and public involvement specialist for the Austin-based environmental consulting firm, aci Group. Ellis has previously volunteered for the Texas Book Festival and Keep Austin Beautiful. She has also served as a state convention delegate for the Texas Democratic Party.
Ward, who serves on the city's Parks and Recreation Board, has been endorsed by Troxclair. According to his campaign website, he has previous experience working at the Export-Import Bank of the United States, the White House, the U.S. Senate and the Texas Capitol.