'I don't want to forget': Ronald Muljadi on staying connected to his Indonesian heritage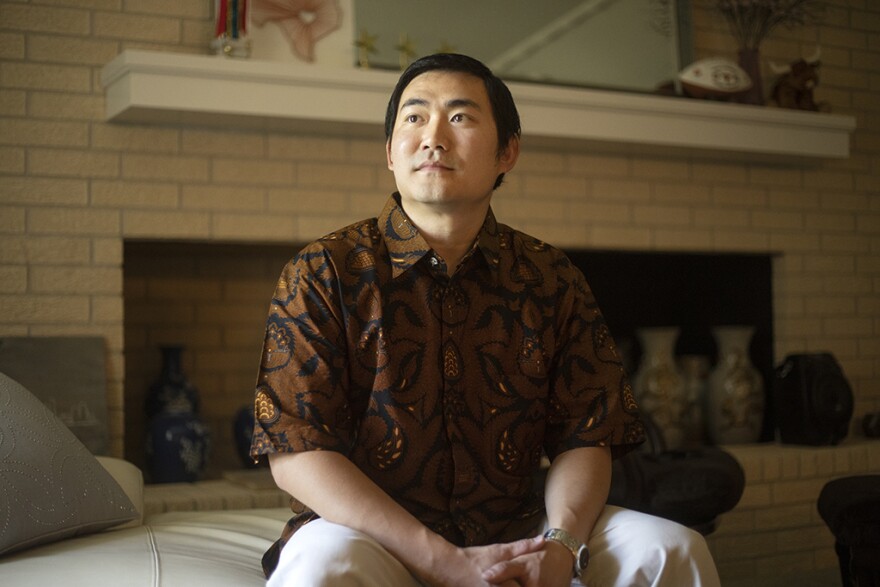 Ronald Muljadi is a mortgage broker in Austin. He moved to the U.S. with his parents and sister when he was 5 years old.
Growing up, he never felt like he got the "full experience" of his Indonesian heritage until he got older.
We're highlighting the voices of people from the Austin area who came to the U.S. from another country in celebration of Immigrant Heritage Month in June.
Read Ronald's story below — originally published in 2019 — or tap the audio button above to listen. This transcript has been slightly edited for clarity.
"The biggest memory that I have coming over here was when we were in L.A. Airport. We were waiting on a layover to San Antonio, and the first thing that I remember was opening a bottle of Coca-Cola. And that was my first drink I had in America, sitting at the airport drinking Coca-Cola. I've never had Coca-Cola before — back home. Actually I don't remember, they had it when I was back there in the '80s, and they probably did, but it was more of a special thing, I guess. And I never drank it until until I came to the U.S.
"My name is Ronald Muljadi, and I was born in Palembang, Indonesia. Moved here when I was 5 years old with my mom and dad and my sister. I can say that when I was growing up in school, there was nobody — there were no Indonesians around. It was just me and my sister, my mom and dad. And so I did not get the full experience of what Indonesian is like until I got older.
"As a teenager, I really didn't know who I was and I didn't really know until probably college, because when I started meeting other Indonesians, that's when I think I wanted to make sure that I don't let my heritage go. And so maybe that was a big reason why I found my wife and she was Indonesian. And so I was like, you know, I think I'm going to marry this person. So ... that's a big change. And I said, you know, I don't want to forget.
"Yes, going back, you know, every two, three, four years during middle school or high school, you see it. But you know that you're there. You're going to leave within a month or two months or three months. And so we just forget it.
"Now that I have two daughters, I hope that I can — my wife and I can instill the Indonesian culture in them so they don't forget it. And so if they have children they can remember it. You know, we don't want them to forget the food, the music, the independence of Indonesia, just the culture, that their grandparents are still over there. We don't want them forget anything because, you know, time will just make it all disappear."