Three Questions with Audrey McGlinchy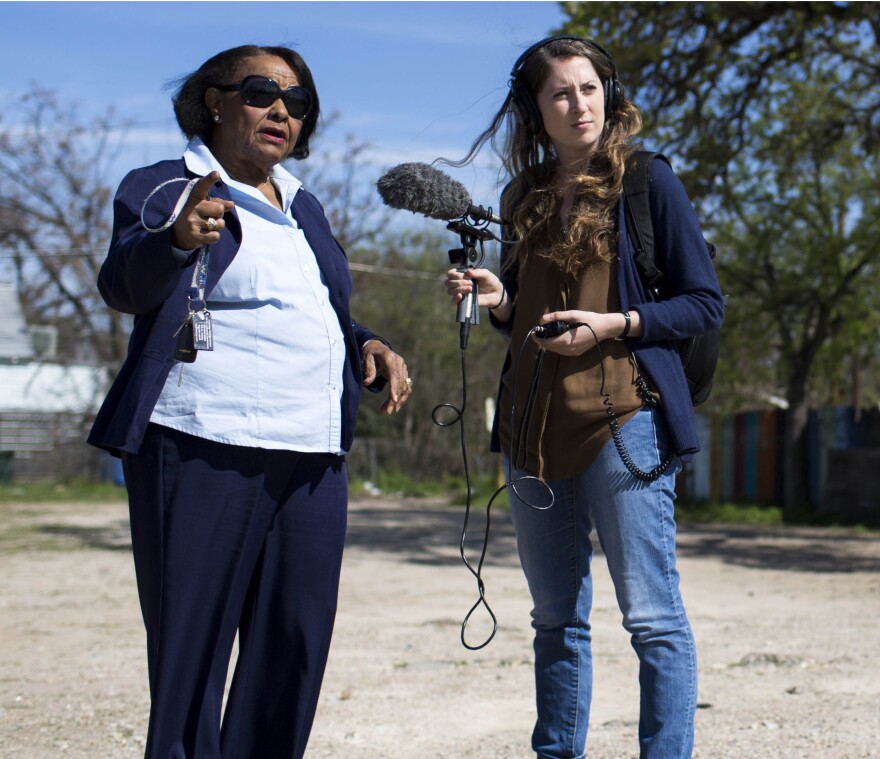 Our "Three Questions" series profiling KUT reporters continues this month with City Hall Reporter Audrey McGlinchy.
Audrey joined KUT fulltime in early 2016 after spending a summer break interning in the news room, followed by work as a producer and general assignment reporter with the station. When asked what she enjoys about covering city hall, she says," I love reporting on policies that will have a direct impact on the city I live, play and work in. A lot of city hall reporting is translation; for example, what in the heck is CodeNEXT?"
Before joining the KUT newsroom, she lived in Brooklyn, N.Y., where she worked in education, publishing and the world of Brooklyn nannies.
Audrey holds English and journalism degrees from Wesleyan University and the City University of New York. While completing her master's degree in New York City, she interned at the New York Times Magazine and Guernica Magazine.
Connect with Audrey on Twitter @AKMcGlinchy
What are you listening to these days?
I recently discovered folk-duo Overcoats, and I've been listening non-stop. I recommend rolling down your car windows and blasting "Hold Me Close." (You're welcome).
Recently I've been digging into episodes of the podcast 99% Invisible, which focuses on stories behind the design of places we encounter on a daily basis. As someone who's been listening to a lot of conversations about Austin and how it should be growing as an urban center, I've found some episodes really relevant.
Read anything interesting lately?
I've been working my way through Richard Florida's new book, "The New Urban Crisis," which looks at how American cities have become the epicenter of racial and economic segregation and how leaders can begin unraveling this – again, relevant to Austin.
In the realm of fiction, I finished Emma Donoghue's "The Wonder." (She also wrote "The Room"). It's the story of an English nurse hired to keep watch on a young Irish girl deemed a miracle by her small village – she appears healthy, despite not having eaten for months. It's chockfull of descriptions of Irish landscape, stereotypes of the Irish poor (that persist into today) and an unexpected friendship.
What are you loving about the ATX lately?
Austin's dance scene! It's smaller than New York's, where I moved from, but there's still a lot of fun to be had. I take class at Ballet Austin. They have a great series called Videodance, where they teach music video dances. I now know the choreography for Michael Jackson's "Thriller," Justin Bieber's "Sorry" and Sia's "Cheap Thrills." I will dance any/all of these upon request.