Top Morning Stories 2/15/12: Another Round of APD Lab Questions, Crime Victim Funds Cut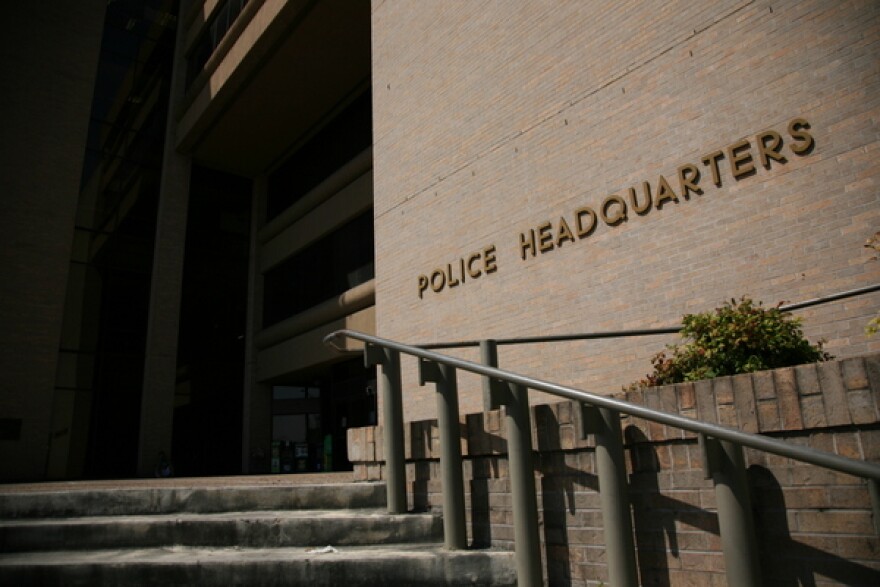 Austin Crime Lab Receives Second Complaint
As reported by The Austin American-Statesman, the Austin Police Department's crime lab has received a second complaint. The complaint comes from an independent lab in North Texas claiming it received different results than the Austin lab when testing the same evidence.
The Statesman reports the new complaint stemmed from a suspect's attorney asking for a second opinion after the Austin lab already tested the evidence. A second test was done from an independent lab and yielded different results.
The allegation is the second complaint against the lab in as many months. KUT previously reported on a former employee of the lab who alleged in January that lab administrators did not have proper accreditation and did not analyze evidence properly. Austin police say they are looking into the newest complaint.
Victim Crime Fund Faces Cuts
The Texas attorney general's office is advising agencies that serve crime victims to prepare for big cuts during the next budget cycle. KUT's reporting partner, The Texas Tribune reports there's a 16 million dollar projected shortfall in the Texas Compensation to Victims of Crime Fund. This fund helps pay for things like funeral expenses and medical bills for crime victims.
When staff from the AG's office approached lawmakers during the 2011 legislative session with its budget proposal, it projected that revenue into fund from court fees and fines would decrease about 3 percent each year. More than three-quarters of the fund is derived from those dollars. But the Texas comptroller's office told lawmakers to expect an increased amount of revenue in that fund. Under that scenario, the fund would have enough money to fund individual crime victims' costs, pay grants to service organizations for victims and still have money left.
The lawmakers went with the comptroller's estimate in crafting the 2011-2012 budget. But the AG's estimate proved to be correct.
To help the agencies create a buffer for future cuts, the AG's office has told grant recipients that they can keep money they save under the current grant cycle and roll it forward to the next grant year when they are likely to receive less money.
A&M Considers Raising Tuition
Bryan-College Station newspaper The Eagle reports school officials are considering a tuition increase of four percent for the upcoming school year.
If the tuition hike is increased, rates would go up by $176 to $4,643 for in-state students, and $24,626 for out-of-state students, an $817 increase, said the Eagle.
The school's Board of Regents is scheduled to decide on the increase in May.