Federal Judge Says Texas Election Officials Need to Follow Voter ID Court Order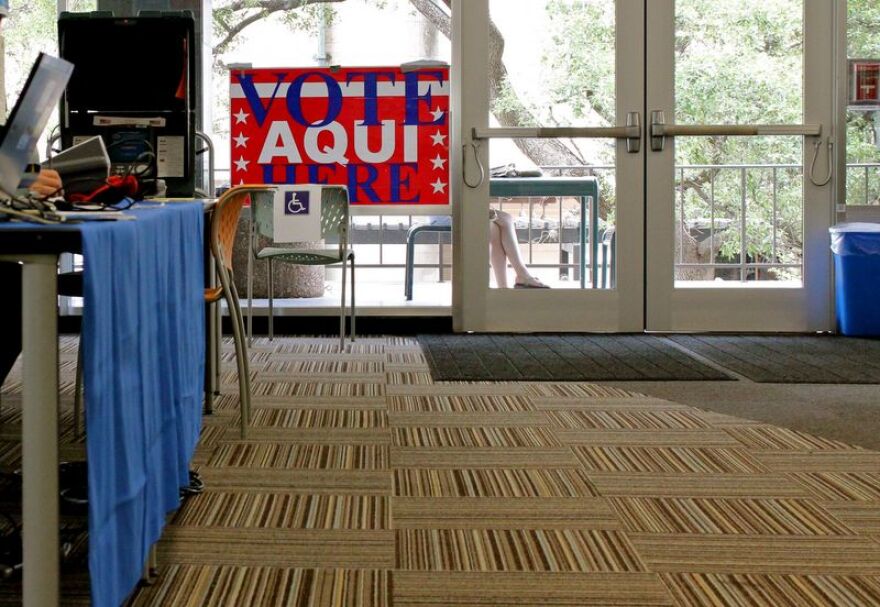 A federal judge sided again today with plaintiffs in the long legal battle over Texas' voter ID law.
This time, the U.S. Department of Justice joined the group of Texas voters challenging the state's law, arguing Texas election officials were misleading voters about court-ordered changes to the law.
According to lawyers in the case, during a hearing for that motion today, U.S. District Judge Nelva Gonzales Ramos ordered state officials to do a better job of communicating the changes she ordered several weeks ago.
Chad Dunn, one of the attorneys representing the plaintiffs in the voter ID case, says he doesn't understand why the state deviated from language both sides had previously agreed upon.
"But, the communications going forward are going to accurately reflect what the court ordered as an interim remedy, and voters are going to have the correct information," he says.
That means the state will need to make it clear to voters that, if they had trouble getting an ID, they can still vote. That's if they present a paycheck or utility bill and sign a document saying they had a "reasonable impediment" to obtaining an ID.
Plaintiffs and federal justice officials claimed in their motion that the state's materials said that option was limited to people who simply "could not" get an ID.
These changes were ordered by a federal court after the Fifth Circuit Court of Appeals ruled the state's law made it harder for minorities to vote. These changes are an interim remedy for the November presidential election.
A spokesperson for the Texas Secretary of State's office said in a statement that the state is waiting for the order.
"Our number one objective is and remains educating voters as clearly and efficiently as possible," says spokeswoman Alicia Pierce. "We are prepared to respond to the order once it is received and reviewed."
Ramos will also decide whether to do something about election officials who have threatened to investigate people who sign one of those "reasonable impediment" forms.
Dunn says today's decision was a "victory for voters."
During an appearance on Laura Ingraham's radio show today, Lt. Gov. Dan Patrick says the Texas Legislature will try to pass a new voter ID law in the next session.
"I was one of the authors of our photo voter ID law that the court struck down," he says. "We have a judge, a Democrat who's just eviscerating our photo voter ID. We're going to have to pass it again come January when we go back into session."
Trey Shaar contributed to this report.
This post was updated to include a response from state election officials.