Two UT Players Questioned Over Sexual Assault (Update)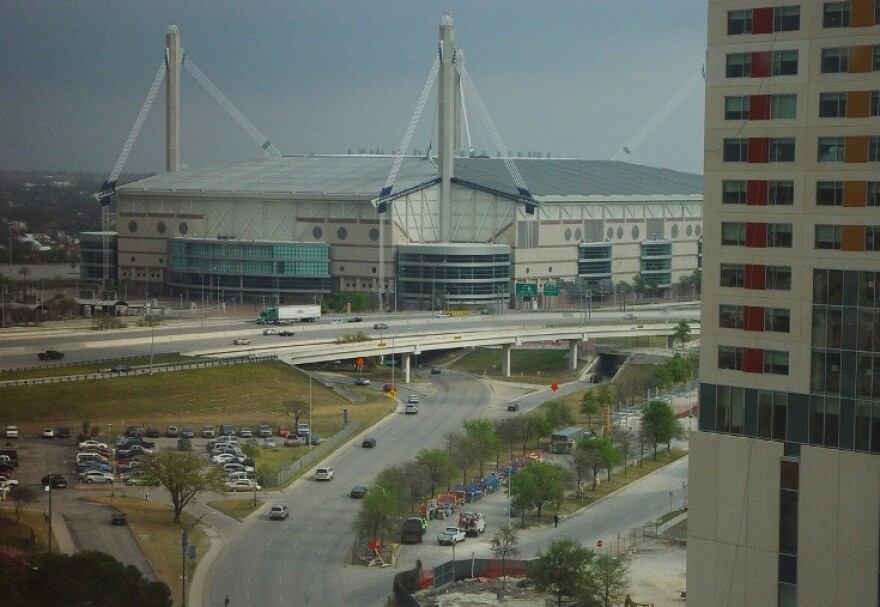 Update: KUT News has received a statement from attorney Perry Q. Minton, who is representing Jordan Hicks. It reads in part:
"Mr. Hicks vehemently asserts that all conduct that occurred during the evening of the incident was consensual by everyone involved. The allegation, if any, that a sexual assault occurred by anyone at anytime is completely false."
You can read the entire statement.
Update (Dec. 28, 4:54 p.m.): Still no official word from the university, but it's being widely reported that the two players suspended from tomorrow's Alamo Bowl are backup quarterback Case McCoy and linebacker Jordan Hicks. ESPN cites an anonymous "source within the school's administration,"while HookEm.com cites "multiple team sources."
Update (11:55 a.m.): San Antonio police confirmed to KUT News that they are investigating an alleged sexual assault by two University of Texas football players. The assault is said to have occurred shortly after 2 a.m.
At a previously scheduled pre-game press conference, UT coach Mack Brown said the two players under investigation have been "suspended from the team and sent home," according to the Austin American-Statesman.
Original post (11:13 a.m.): A San Antonio news station is reporting that two University of Texas football players are under investigation for suspected sexual assault.
KENS 5 San Antonio reports that a woman met two unnamed UT players "out partying overnight and invited them back to her room at the Holiday Inn. She later made the allegations of sexual assault to police." The information was apparently given to the news station on background by San Antonio police.
The Longhorns are in San Antonio ahead of tomorrow's Alamo Bowl. KENS 5 notes "the names of the players have not been released, since no arrests have been made and no charges have been filed."