City Council Takes a Look at Waller Creek Revamp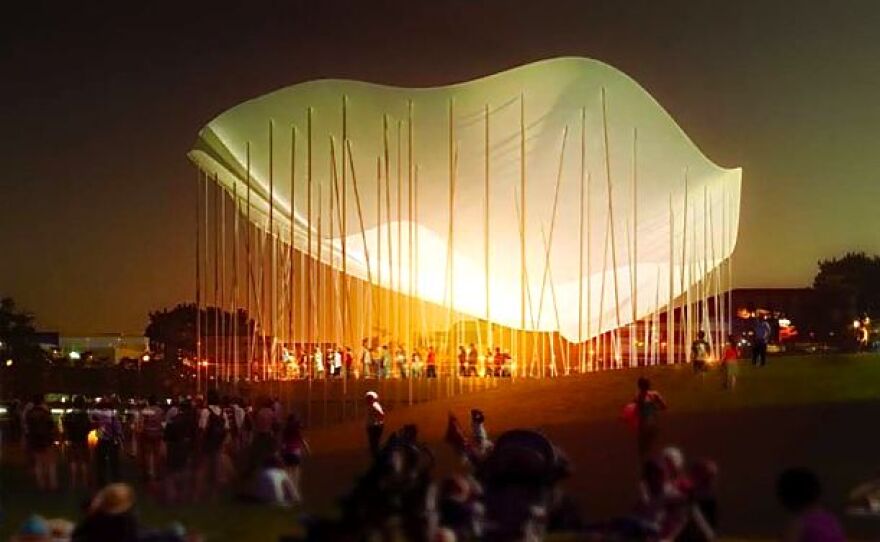 Courtesy of the City of Austin and Michael Van Valkenburgh
Courtesy of the City of Austin and Michael Van Valkenburgh
Courtesy of the City of Austin and Michael Van Valkenburgh
Courtesy of the City of Austin and Michael Van Valkenburgh
Courtesy of the City of Austin and Michael Van Valkenburgh
Courtesy of the City of Austin and Michael Van Valkenburgh
The Austin City Council got a look at the final version of a plan to redevelop the land along Waller Creek into a chain of three parks at its Thursday meeting.
The multi-million dollar public-private partnership, designed by architect Michael Van Valkenburgh, includes hike and bike trails, playgrounds, a pavilion for hosting live music and theater events and even a pontoon bridge that could connect the north and south shores of Lady Bird Lake.
Design plans also include a series of suspension bridges to be built where the creek connects to Lady Bird Lake.
"The bridges down at the other end...make sure that everything we do in Waller Creek connects the east side to the west side, that Waller and I-35 no longer create a neighborhood barrier between the two sides of the city," Valkenburgh said.
Mayor Lee Leffingwell said the project could also stand as a model for public-private partnerships in the future, with investment and efforts from the Waller Creek Local Government Corporation, the Waller Creek Conservancy and the City of Austin.
"I think we have the opportunity using this model to take our parks system to a whole new level in the future," Leffingwell said.
The project will build out on the Waller Creek Flood Control Tunnel Project, an effort to mitigate future flash floods by channeling the water into an underground tunnel that feeds safely into Lady Bird Lake.
Valkenburgh said the tunnel project, which is scheduled to be completed next year, would open as much as one additional acre of parkland for new development. He added that the renovations will make the Waller Creek area safer, more accessible and bicycle-friendly. The project, however, won't be fully complete for decades.