Photos: Remembering the First Responders Killed in West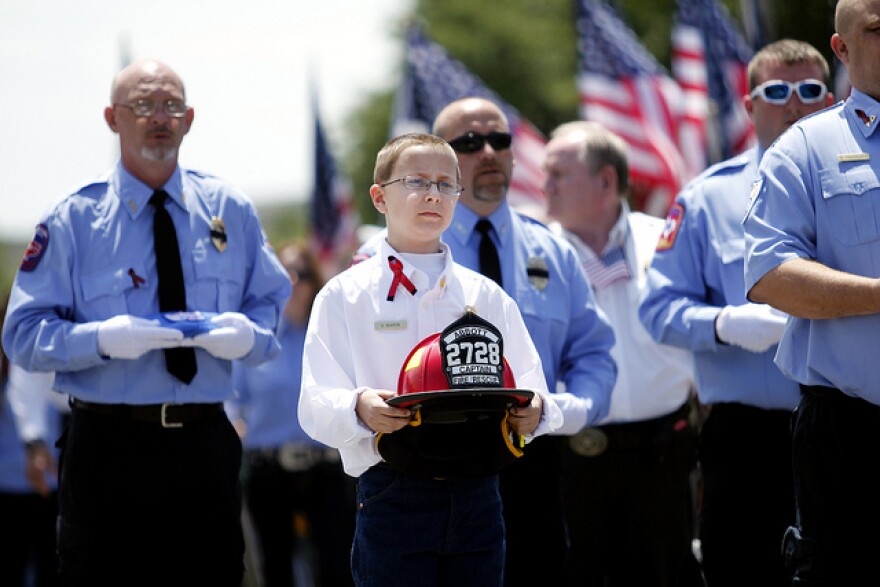 More than 9,000 people gathered at Baylor University yesterday to honor the twelve firefighters and first responders who died in the West Fertilizer Plant Explosion.
KUT's Terrence Henry traveled to Waco to tell us about the memorial service Thursday.
KUT's Jorge Sanhueza-Lyon brought us these images of the ceremony.