Wimberley Will Switch to Single-Stream Recycling in January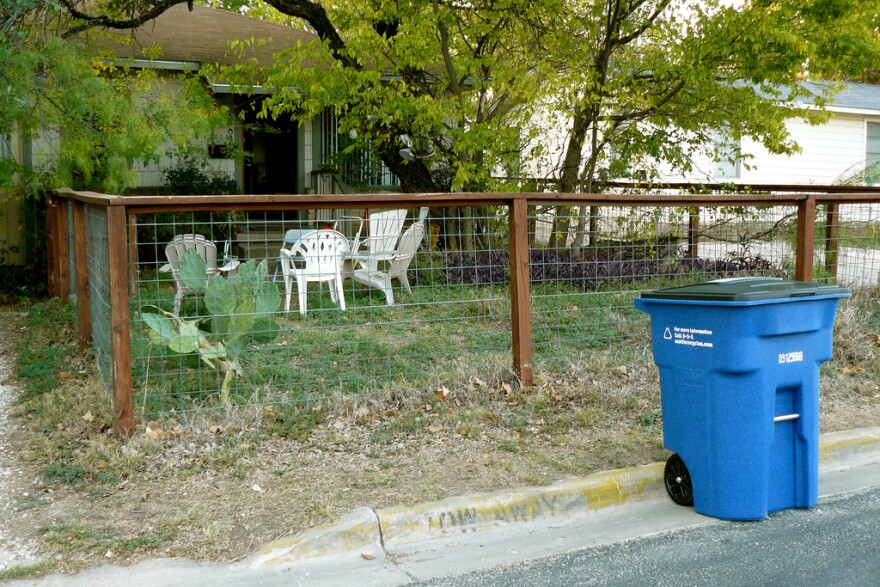 The southwest Austin exurb of Wimberley, known for its active artistic community, is going to make it easier for people and businesses to reduce landfill waste.
In a news release issued this afternoon, the City of Wimberly said it's switching to a single stream recycling program, allowing both residents and businesses to throw all their recyclables into a single container without having to sort them first. It's part of Wimberly's three-year contract extension with Texas Disposal Services.
Under the new arrangement, people will have their 18-gallon carts switched out for 96-gallon carts in January. TDS will also be accepting a wider range of recyclable materials, including paper (newspaper, office paper, shredded paper, junk mail, magazines, boxboard and cardboard); tin and aluminum (food or beverage cans); glass (unbroken glass and bottles of any color); and plastic containers (labeled PET 1-7).
Here's a two minute video showing how single-stream recycling works.