Bastrop Sheriff's Deputy Avoids Charges in High School Taser Case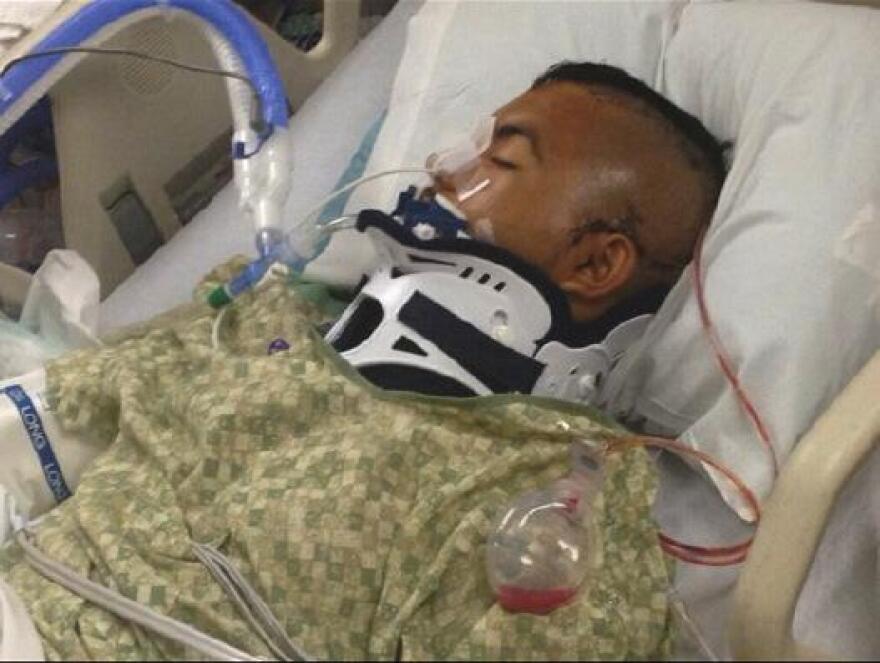 A Bastrop County Sheriff's deputy who Tased a 17-year-old in the hallway of Cedar Creek High School last year will not face any charges.
The teenager, NoeNiño De Rivera, spent almost two months in a medically induced coma and is now in a residential rehabilitation center in the Hill Country. He is believed to have suffered a permanent brain injury.
Deputy Randy McMillan used the stun gun and Deputy Timothy Stalcup was on the scene. On Tuesday, a Bastrop County Grand Jury declined to indict either of them.
Bastrop Sheriff Terry Pickering says he accepts the grand jury's decision. "I am confident that the Grand Jury conducted a thorough review of the incident," he said in an emailed statement.
A separate administrative investigation by the Bastrop County Sheriff's Office also concluded that McMillan "acted within the use of force policy and guidelines," the statement read.
But a lawyer representing the families says the grand jury never reached out to Rivera or his family members to hear their side of the story.
"The grand jury process in Bastrop was one of the biggest shams of a grand jury process I've seen in my entire career," attorney Adam Loewy said in a phone interview. "They had one result in mind and that was to clear the officer and they did just that."
Loewy says the family is hopeful that an FBI investigation into the incident will yield a different outcome.
Video of the incident, obtained by KVUE and the Austin American-Statesman in January, shows Rivera may have been backing away from McMillan in the seconds before he was Tased.